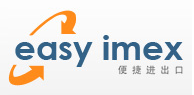 Many people are put off importing by the minefield of customs clearance, tax, duty, and commodity codes. In short, as a member of Easy Imex you don't have to worry about this anymore
London (PRWEB) July 13, 2013
Easy Imex, the leading importer of Chinese goods in Australia and other European countries, offers its customer with customs, tax and duty work services when they import using services from the company. Easy Imex is a leading importer from Australia which has its sources in leading Chinese companies who provides best deals to the customers after negotiations.
Adam Gilbourne, Managing Director at Easy Imex, said, "As an Easy Imex member, we arrange for your goods to be cleared through customs and handle all paperwork on your behalf, we take care of all tax and duty and handle the whole lot in the most cost effective way."
"Many people are put off importing by the minefield of customs clearance, tax, duty, and commodity codes. In short, as a member of Easy Imex you don't have to worry about this anymore," he said.
Easy Imex provides their services currently in four cities namely Sydney, Melbourne, Brisbane and Felixstowe(U.K.) and many customers have taken benefits of their reliable paperwork and have given positive Easy Imex reviews to them. They calculate the duties applicable in the place where the goods have to be delivered and only choose those companies to import from which follows the norms at the customer's location.
Easy Imex also handles other prospects of importing goods such as customs clearance, insurance, duty, import permits and quarantine. The company provides its customers with services that manage everything from getting the goods from the factory floor in China with negotiations and delivering them right to their doorstep.
About Easy Imex:
Easyimex.com is there to manage suppliers and organise everything so a person gets quality products delivered to his door. They're there to make sure that the customer is not ripped off by factories, or left confused and worried by a factory on the other side of the world. One can start importing quickly and with the peace of mind, knowing a proven team will get the job done.
Better yet, they are not theorists or armchair experts. Easy Imex is a practical, proven team. And have hundreds of happy members who can tell them the important benefits of their local understanding and on the ground expertise brought to them.
For further information, just call them at +86 21 33632422 or visit http://www.easyimex.com/