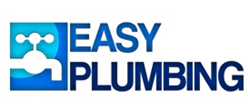 We strive to be different with competitive pricing for all our services, and we guarantee all our of work is done in a professional manner
Toronto, Canada (PRWEB) April 11, 2015
Easy Plumbing started providing expert plumbing services to the Toronto area in 2010. Since then, the plumbing company has continued to provide repairs and installations. The company recently launched a new website, http://www.easyplumbing.ca, to help customers find the services and repairs that they need.
"Easy Plumbing is your one-stop location for all your plumbing needs in the Toronto area," said the company's spokesperson. "As an expert Toronto plumber, we are able to complete any type of job, no matter how big or small."
According to the website, Easy Plumbing provides reliable, affordable and friendly service for a wide variety of needs, including drain cleaning and unclogging, water heater repair and installation, sink and toilet repair and basement waterproofing.
"We understand that there are a lot of companies that charge an arm and a leg to fix a simple problem," said the company's spokesperson. "We strive to be different with competitive pricing for all our services, and we guarantee all our of work is done in a professional manner."
Easy Plumbing is passionate about customer service and offers customers a 100-percent money-back guarantee on all services.
Easy Plumbing also offers emergency plumbing services 24 hours a day, seven days a week. If a customer has an emergency plumbing situation, the professionals at Easy Plumbing can assist any time of the day.
The new website also provides customers an easy way to get a no cost quote. On each of the company's webpages, there is a convenient form that customers can fill out to receive their complimentary quote.
The technicians at Easy Plumbing are bonded and licensed, ensuring that customers will receive the most professional service that is trusted and certified.
In addition to sharing all of the great services, Easy Plumbing's website also has tips and advice for do-it-yourself repairs. The instructions can help people clear a clog from a sink or a toilet, possibly reducing the need to spend a lot of extra money on a repair that is well within a customer's ability.
About Easy Plumbing
Easy Plumbing is a plumbing company in the Toronto area that helps residential consumers with all their plumbing needs with reliable, affordable and friendly service. For more information, please visit http://www.easyplumbing.ca