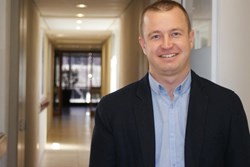 "This new set of features helps free up bid managers' and sales teams' time, so they can focus more on formulating their value propositions..."
London, United Kingdom (PRWEB) November 12, 2013
Qorus Software, provider of document automation solutions for Microsoft Office and SharePoint, today launched version 2.1 of Qorus Breeze Proposals, its proposal automation and RFP collaboration solution. The latest features to be added make proposal creation and RFP collaboration faster and easier for Bid and Proposal Managers and their Bid Teams.
Qorus Breeze Proposals is built on the company's flagship document automation platform for Microsoft SharePoint, Qorus DocGeneration, which has been at the core of customers' document based business processes since 2008. Qorus Breeze Proposals adds sales process specific functionality to the company's document automation framework, such as RFP (Request for Proposal) collaboration features, a sales content library, an innovative sales content "shopping basket" for building customized proposals from approved, re-usable sales content, and a social widget that enables users to suggest good content for inclusion in the content library and future re-use. Qorus Breeze Proposals works with Microsoft SharePoint, Microsoft Word, Excel and PowerPoint, and integrates with leading CRM systems and other enterprise systems to dynamically import live data and content into sales templates.
Version 2.1 of Qorus Breeze Proposals makes proposal creation easier and faster through the addition of wizards that guide users through the creation of their proposals. A new Guided Proposal Cart wizard extends existing functionality to guide users during the selection of content from the sales content library to assemble a proposal document. A new Quick Start wizard makes the proposal creation process faster by bundling pre-defined steps and components required for specific types of proposals, or projects, and enabling users to create a pre-defined Proposal Cart to generate an initial document in just a few clicks.
Other new features focus on simplifying task management and template management, improving workflow, and making the suggestion, approval and submission of new sales content into the sales content library easier.
"The features we're introducing in this latest version make sales proposal creation more efficient by minimizing time-consuming, mundane tasks of compiling content, re-formatting content and checking on accuracy of content," says Ray Meiring, CEO of Qorus Software. "This new set of features helps free up bid managers' and sales teams' time, so they can focus more on formulating their value propositions and improving their sales content overall."
Qorus Breeze Proposals was launched in July 2012 to specifically help Bid Managers, Proposal Managers and Sales teams reduce the time and effort required to generate sales proposals and manage the RFP (Request for Proposal) response process.
The company has secured financial backing this month from South African private equity firm Horizon Private Equity to accelerate the company's plans for growth. This initial investment will fund their formal entry into North America in order to better support existing US and Canadian customers and to increase sales and marketing activities in the region.
"Although we are operating in a highly competitive market, the response we've received to Qorus Breeze Proposals' intuitive interface and innovative functionality gives us confidence that we are on track to establishing Qorus as the easiest-to-use proposal automation solution in the market," concludes Meiring.
For more information, please visit http://www.qorusdocs.com.
ABOUT QORUS SOFTWARE
Qorus Software is a provider of document automation solutions for Microsoft Office and SharePoint. Organizations such as Great-West Life, Hart Industries, EDF Trading, Generali International, Southeast Alabama Medical Center, Bibby Financial Services, Finex, Exeter Friendly Society, Drax Power, and JO Hambro use Qorus software to significantly reduce the time and effort required to customize and generate their high value Word documents and PowerPoint presentations, such as sales proposals and presentations, financial reports, contracts, and advisory reports. Benefits include significant reductions in time and effort required to customize and generate documents, reduction in human error, adherence to corporate guidelines, and consistency in branding, style and formatting of documents.
Qorus DocGeneration clients include financial services, insurance, telecommunications and IT companies in the UK, USA and South Africa. Qorus Software has offices in Cape Town, South Africa and London, UK.