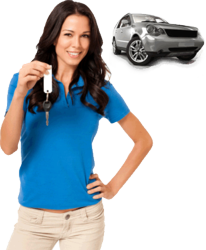 Greenville, SC (PRWEB) July 05, 2013
In general, the financial world is complex and difficult to keep tabs on. However, it is one of the most important things to understand in modern society. In their most recent article at http://valleyautoloan.com/gap-insurance/, Valley Auto Loans discussed Gap Insurance and put down all the facts and essentials in plain English. Valley Auto Loans is becoming well known for finding unique ways to explain difficult financial subjects in an easy to understand manner. Their financial advice blog has helped myriad of their visitors to comprehend and take charge of their own major financial issues, but Valley Auto Loans is much more than free financial advice.
Valley Auto Loans specializes in bad credit and high risk car financing. Anyone can get a great auto loan through Valley Auto Loans because of their unique and inspired approval system. Those who have been rejected by countless other banks and loan providers can find loans at Valley Auto Loans, no matter what their credit score, or financial history may be. Read more about this service from Valley at http://valleyautoloan.com/high-risk-auto-loans/.
About Valley Auto Loans
Valley Auto Loans is the leading auto and cars finance provider in USA fully dedicated to help its customers acquire national car and auto financing. They design and develop customized no credit auto and car financing, bad and good credit auto and car loans. Voted the best for "Quality Customer Service; Best National Auto Loans Service" by thousands of people, their finance experts focus in providing its customers information and various tools available for different auto loan offers, help them to choose the best that fits their budget as well as the related eligibility guidelines in detail.