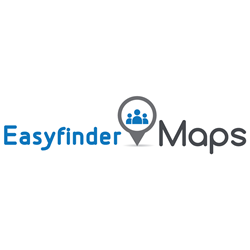 No matter the venue, or beach, I am sure that situation is familiar to many people out there. We hope that Easyfinder Maps makes life easier for its users, and quickly brings friends together – one step at a time.
(PRWEB) November 12, 2014
Finding someone at a large crowded event is not easy. Trying to remember where that hidden food place from last night was can be a challenge too. Easyfinder Maps mobile application is the solution to these problems. When there are no maps, or maps will only use the address to find the front door, Easyfinder's compass can guide users to where their friends are waiting. Users can also save locations as they go, so it's easy to find those newly discovered places again. Easyfinder Maps is available to download for the iPhone for free starting on the November 11th.
We expect to be able to save our users valuable time by connecting them to their destination much quicker than traditional methods. Today, people use a GPS to find a large venue, such as a beach, tailgate, or music festival, but that only gets you to the front door. To find others upon arriving, usually a spot is selected beforehand or a phone call is made. The noise of the crowd can often make phone calls ineffective, and finding friends in an unfamiliar location presents its own challenges. This is where Easyfinder Maps helps – follow the compass to the spot and communicate to friends through the chat feature.
Easyfinder Maps can be downloaded from the App Store. After downloading it, users can easily sign up through Facebook to easily find friends and post statuses, or through using their email address.
Easyfinder was started by two college friends in their mid-twenties who were tired of wasting time hunting for their friends through crowded venues. The CEO, Jeff Taxin, states, "I've been to a lot of tailgates and the worst part is finding your various friends in various locations when they keep moving around. Easyfinder Maps will solve that issue. No matter the venue, or beach, I am sure that situation is familiar to many people out there. We hope that Easyfinder Maps makes life easier for its users, and quickly brings friends together – one step at a time."