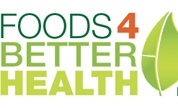 Do Strawberries Lower Your Cholesterol?
Boston, MA (PRWEB) April 11, 2014
Foods4BetterHealth.com, a new food and nutrition web site that believes that healthy foods can prevent disease and illness, is reporting on a new study, which found that eating strawberries can help lower cholesterol, improve eye and bone health, and promote weight loss.
The Foods4BetterHealth report (http://www.foods4betterhealth.com/do-strawberries-lower-your-cholesterol-8891) notes that a study out of the Università Politecnica delle Marche in Italy and the Universities of Salamanca, Granada, and Seville in Spain analyzed the benefits of strawberries, pointing out that eating strawberries lowered the "bad" low-density lipoprotein (LDL) cholesterol in a group of healthy volunteers. The volunteers ate 500 grams of strawberries every day for a month.
The Foods4BetterHealth article "Do Strawberries Lower Your Cholesterol?" explains that although the "good" high-density lipoprotein (HDL) cholesterol did not increase for the volunteers, their LDL cholesterol decreased significantly. They also improved on other measures, such as antioxidant and platelet counts. The researchers observed that while there is no direct evidence for the cholesterol-lowering effects of strawberries, they believe the phytonutrients found in strawberries give them their cholesterol-lowering and cardiovascular benefits. In fact, an earlier Harvard University study also found that eating strawberries can lower heart attack risk for women.
The Foods4BetterHealth article adds that in addition to having positive effects on a person's cholesterol levels, strawberries also help strengthen red blood cells; are potent in pectin, a soluble fiber that can help with weight loss; and can help with ultraviolet radiation protection.
The Foods4BetterHealth report concludes that although strawberries are healthy, consumers should try to purchase the organic variety when possible, as strawberries are sprayed with lots of pesticides. This is because they're one of 12 fruits called the "Dirty Dozen" by the Environmental Working Group for having high and dangerous exposure to pesticides.
Foods4BetterHealth.com, created by Doctors Health Press, is a food news and health web site that offers readers information about the latest food controversies, exclusive expert advice, and health tips to ward off illness, prevent disease, and live a long, healthy life. For more information, visit http://www.foods4betterhealth.com.