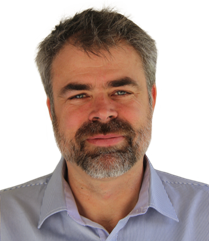 There are plenty of cashed up buyers out there who are not prepared to start a business from scratch and will pay a premium for an established business
(PRWEB) March 18, 2014
Is it possible to sell an eBay business? Why would you sell an eBay business if it's making good money? How much is an eBay business worth? According to eBay expert Neil Waterhouse, these are the must-ask questions for anyone considering selling an eBay business. Neil Waterhouse is a multi-million dollar eBay expert and author. His company, Waterhouse Research gives entrepreneurs the tools necessary to make a successful living buying and selling the right products on eBay.
According to Waterhouse, an eBay business is just a collection of "individual" products, branding plus a methodology. Choosing the right products and knowing how and when to buy and sell, individuals have the ability to make a full-time income from a home-based business.
So why would one want to sell such a profitable business? According to Waterhouse, there are several reasons.
"There are plenty of cashed up buyers out there who are not prepared to start a business from scratch and will pay a premium for an established business," says Waterhouse. "An eBay business can be sold for anywhere from 1 x the years profit to 4 x the years profit. For example, if the business makes $250,000 after all expenses over the last 12 month period, it can be sold for $250,000 to $1,000,000."
According to Waterhouse, to get the maximum money for an eBay business, owners should plan an exit strategy as soon as possible. Building an exit strategy also has a secondary bonus of teaching how to build the business without the owners help.
Neil Waterhouse has recently posted a blog detailing the necessary steps and what to consider when selling an eBay business.
To find out more information about how Waterhouse Research, please visit http://www.waterhouseresearch.com.
About Waterhouse Research
Waterhouse Research is the brain child of Neil Waterhouse, author of eBay book "Million dollar eBay Business From Home – A Step By Step Guide."
The concept of Waterhouse Research began its creation back in 2002 by Neil to help him find out which items (keywords) were the hottest items on the internet. Neil would track these keywords and see which keywords reported a sale. The goal of Waterhouse Research is to help eBay sellers make more money on eBay by showing eBay sellers which items to sell and reveal the suppliers. Our mandate is to help eBay Sellers make more money. Our customers vary from new customers learning how to sell at eBay to top 500 eBay businesses. Our customer service team is here to help you. Their job description is "To make you smile!" and we find the best way to do this is help our customers make more money. We take pride in our work and offer a no questions asked 100% money back guarantee on everything we do.