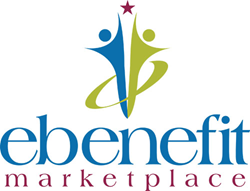 "Assurant Employee Benefits' broad suite of products and services provides customers with peace of mind and unparalleled support," said Frank B. Mengert, Director of Benefits Technology at ebenefit Marketplace.
Chicago, IL (PRWEB) August 28, 2015
Leveraging bswift's Springboard Marketplace, Assurant Employee Benefits and ebenefit Marketplace now offer a wide variety of employer and employee paid benefits including: Dental, Short and Long Term Disability, Life, Vision, Accident, Cancer, and Critical Illness coverage.
"ebenefit Marketplace and Assurant Employee Benefits are a perfect match," said Brad Peak, vice president, product marketing at Assurant Employee Benefits. "We are committed to maintaining a close service relationship with our customers and providing a personalized and engaging experience that also educates customers. With ebenefit Marketplace, we have found an organization that shares our values. Together, we are able to reach customers in a new way while providing employers with a streamlined, easy-to-administer service."
"Assurant Employee Benefits' broad suite of products and services provides customers with peace of mind and unparalleled support," said Frank B. Mengert, director of benefits technology at ebenefit Marketplace. "This relationship blends Assurant Employee Benefit's industry-leading benefits with our technology offering, creating new ways to reach and educate customers on their benefits options."
Employers leverage ebenefit Marketplace to offer their employees technology-driven benefits solutions. The technology engages employees and helps them choose plans and costs best suited to their needs. The platform allows employers to efficiently manage employee benefits, ACA Compliance, COBRA administration, Pre-Tax benefits and HRIS functionality for companies of all sizes.
About ebenefit Marketplace:
Based in Connecticut, ebenefit Marketplace offers software and services that streamline benefits, ACA Compliance, HR and payroll administration for employers nationwide. Working strategically with Brokers, TPA's and Benefit Consulting firms, they provide state-of-the-art cloud-based technology, outsourcing solutions and a benefits administration/exchange platform. This approach significantly reduces administrative costs and time-consuming paperwork, making life easier for the millions of customers who enroll in benefits through their exclusive bswift technology partnership. For more information, visit http://www.ebenefitmarketplace.com.
About Assurant Employee Benefits:
Assurant Employee Benefits is a part of Assurant, Inc. (NYSE: AIZ), a global provider of specialty protection products and related services. With approximately $30 billion in assets and $8 billion in annual revenue, Assurant is a Fortune 500 company and operates through three business segments: Assurant Solutions, Assurant Specialty Property and Assurant Employee Benefits. Through the Assurant Foundation, established more than 30 years ago, the company and its employees are dedicated to supporting and partnering with organizations that improve communities. http://www.assurant.com and follow us on Twitter @AssurantNews.