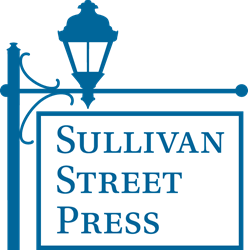 We have now completed a full line up of environmentally focused titles that will give our community lots of insights into how this movement must proceed.
New York, NY (PRWEB) December 11, 2013
Sullivan Street Press, the leading green e-publishing company, announces the 2014 line-up of new titles. In the upcoming year, Sullivan Street Press will launch four new books, including Scags at 30, the latest volume in the famous Scags Series.
"We are very excited about the new authors being published by Sullivan Street Press in the upcoming year. We have now completed a full line up of environmentally focused titles that will give our community lots of insights into how this movement must proceed. We reached out to a number of leading writers in their fields and the 2014 titles bring many new ideas to the table that need to be considered," Deborah Emin of Sullivan Street Press said.
The new e-books for 2014 include:
"Occupy this Book!," by Mickey Z., will be released this winter. Mickey Z.'s contribution to the new line up of books draws upon his experiences as an activist. A regular participant in demonstrations for animal rights, Mickey Z. was also very active in the Occupy Wall Street movement in New York City. In collaboration with Richard Cole, who is creating the 'toon characters for Mickey Z.'s guidebook on activism, this new title will help teach young and old who want to do something now to save the planet how to jump in.
Rod Lambert is a designer of housing for ecovillages. A long-time resident of Eco-Village Ithaca, in upstate New York, Rod presents a wide range of insights into how communities like his should be designed to create the smallest carbon footprint possible. Beyond the focus on design, Rod shares his wide ranging ideas on what makes such communities function well over the long term. "Finding Your Tribe," will be released in a number of short e-books, beginning Spring 2014, in order to bring the news of this necessary type of housing to publication as quickly as possible.
"Animal Others, Animal Selves," to be launched in the fall of 2014, is by Julie Bolt. The purpose of Julie's new book is to educate, challenge our assumptions about the human place on this planet and then inspire readers to join the growing animal rights movement. Her approach will help many readers who don't understand how this growing animal right's movement fits into the environmental movement and why they are all of one piece.
"Scags at 30," the third title in the Scags Series, will appear in 2014. Written by Deborah Emin, this new novel is an epistolary novel covering the Winter of 1981 while Scags finds herself living with a new lover who helps to teach her how to commit to a spiritual engagement with the world. The four-part series covers the ways in which a woman constantly evolves and awakens to life.
Wrapping up 2013, Sullivan Street Press offers two great discounts continuing through to the end of December. Readers will receive a discount of $6.95 for Kirpal Gordon's new novel, "Go Ride the Music: A Love Odyssey." In addition, throughout December, readers still have time to utilize the special discount code, "From-Paul", for "Eating Vegan in Vegas," by Paul Graham. Dedicated fans and followers of Paul Graham can also continue to vote for the next city Paul will take his Vegan Blogging Adventure to until the end of December.
For more information on Sullivan Street Press or any of the upcoming 2014 books, please visit: http://sullivanstpress.com/.
About Sullivan Street Press:
Founded 4 years ago, Sullivan Street Press entered the e-publishing domain to change the publishing paradigm. It recognized that for both financial and environmental reasons it was necessary to advocate for the rise of the e-book and the technology that makes all things digital possible. Responding to readers' concerns about the environment, three new e-books on activism, animal rights and Eco-villages will be launched over the next 12 months in a variety of innovative formats. One new novelist has also been added to the new line up of work the press intends to use as a synergistic mix of art and commitment to changing the world. For more information on all the various ways in which Sullivan Street Press is using new technology to expand the potential of e-books, visit the website: http://www.sullivanstpress.com.