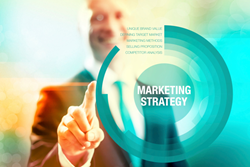 eBooks have proven to a useful tool in capturing potential customers and driving them further down the sales funnel.
Seattle, WA (PRWEB) June 19, 2014
As the internet marketing world continues to grow, new strategies are emerging when it comes to providing customers and browsers important information. This shift into the digital world has impacted not only how we receive mail, contact information, and absorb information, it has also pushed our reading into the digital format with Kindles, tablets, and eBooks. Should marketers be jumping on board when it comes to providing online books for their customers?
Rynn Jacobson, content writer at internet marketing firm, Fannit.com, recently released an article discussing whether or not the development of eBooks are an effective way to motivate customers to buy.
Business owners and marketing managers are discovering the enormous impact that a well-designed and well-written eBook can have in capturing potential customers and driving them further down the marketing funnel. The article poses the question, "Is the time and labor invested in creating an excellent eBook actually substantiated by resultant sales?"
Fannit.com says that it should be. They list a variety of reasons that eBooks are an incredibly useful and 'evergreen' tool to have in a marketing campaign. Unlike blog posts, eBooks can be used over and over again in many varying ways, and are easily pushed through social platforms, increasing brand reputation, brand awareness, and social engagement.
More importantly, however, downloadable content such as eBooks are able to provide marketers with the incredibly valuable email capture of the interested visitor. These connections to the potential customer allow marketers to continue follow-up contacts with the lead, nurturing them to a conversion or sale.
About Fannit
Fannit.com is a full service internet marketing agency that helps companies increase their online presence through engaging and well placed content. They service Seattle area and U.S. based companies with inbound marketing, content development, SEO, PPC, E-mail, Press Release marketing, and Website Conversion Optimization.
Fannit
2911 Hewitt Ave
Everett WA 98201
425-359-7989