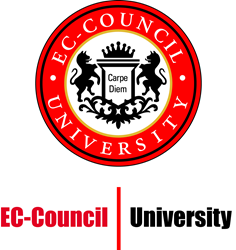 At EC-Council University, we have high aspirations for our students. They are tomorrow's technology leaders and cyber-security professionals.
Albuquerque, NM (PRWEB) November 12, 2014
In effort to increase cyber-security awareness and certify trained professionals in Information Assurance, EC-Council University is pleased to announce 11 scholarship opportunities to begin in with January 2015 registration. These 11 scholarships consist of one full tuition* paid "Presidential Scholarship" and ten 50% off tuition* packages to be awarded to the top applicants.
The Master of Security Science (MSS) program is a 36 credit hour, 100% online program and can be completed in as quickly as two years. This program offers in-depth instruction in the following disciplines: ethical hacking, network security, digital forensics, disaster recovery, penetration testing, and leadership.
The MSS program is open to everyone who meets the criteria. As the MSS program is completely online, it is particularly suited for working professionals. ECCU encourages working IT professionals to apply for these scholarship packages as the program is ideally suited to those in IT looking to transfer to a full time information security job -- an industry that is expecting incredible job growth over the next decade. The Sixth Global Information Security Workforce Study released results that found a significant shortage of skilled cyber-security professionals, causing an economic ripple effect across the globe. According to the study, by 2016 the global security market will rise to $86 billion.
Candidates who are interested in the scholarship must hold a bachelor's degree, have a cumulative GPA of 3.2, and a minimum of 2 years working experience. The application forms can be found online at http://www.eccuni.us/. Interested candidates can contact the University via email for more detailed information. In order to be considered for the scholarship, all official documents for application must be received by the university no later than December 19, 2014.
ECCU's guiding principle is to offer and promote courses responsive to ever-changing global technologies in order to prepare students for the work place. Each course has specific learning objectives and outcomes that can be mapped directly to skills needed in today's workforce.
According to ECCU President, Jay Bavasi, "At EC-Council University, we have high aspirations for our students. They are tomorrow's technology leaders and cyber-security professionals. We prepare our graduates to become infosec leaders and we consider this to be the school where chief information security officers and e-business architects of world-class stature are educated."
About EC-Council University
EC-Council University (ECCU) is a division EC-Council International Limited known as EC-Council. EC-Council is an internationally recognized corporation, which specializes in the training and certification of information assurance professionals all over the world. EC-Council recently earned accreditation from the American National Standards Institute (ANSI) to meet the ANSI/ISO/IEC 1724 Personnel Certification Accreditation Standard for its Certified Ethical Hacker (CEHv8) certification.
*Tuition defined as per credit hour. Other fees (registration, technology, books, supplies) are not covered by the scholarships.