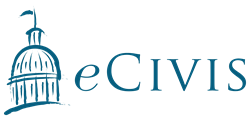 eCivis clients will have the opportunity to accelerate their digital transformation journey
PASADENA, Calif. (PRWEB) September 12, 2018
GTY Technology Holdings (NASDAQ: GTYHU/GTYH/GTYHW) ("GTY") today announced it has signed a definitive agreement to acquire eCivis, Inc., the leader in cloud-based grants management and cost allocation software for state, local and tribal government. In addition to the acquisition of eCivis, GTY will acquire five other innovative government technology companies - Questica, CityBase, OpenCounter, Bonfire and Sherpa Government Solutions - to form a cloud-first digital transformation platform to improve government revenue management, financial planning and budgeting, and procurement.
eCivis clients will have the opportunity to expand into a broader portfolio of offerings that will help government agencies accelerate their digital transformation journey, while leveraging data in more powerful and meaningful ways to improve efficiency and effectiveness of services. The combined cloud solution will provide transformative software tools to help government staff overcome procedural bottlenecks, simplify information sharing, and assist in improving government operations.
"We are most impressed by the business model and passion of eCivis. The desire by the management team and employees to help cities maximize their funding and assist with critical civic services which are the lifeblood of any community is inspiring," said Harry You, President and CFO of GTY. "eCivis will be an integral part of GTY's platform to assist North American cities helping maximize revenues and funding."
Founded in 2000, eCivis will bring to GTY a deep roster of key government accounts, such as the state of Arizona and Maryland, state agencies in California, Georgia, Hawaii and Puerto Rico, and the cities of Atlanta, Boston, Charlotte, Denver, Houston and Los Angeles. eCivis is the industry leader in grants management and cost allocation solutions for government, providing cloud-based data integration, funding strategies, cost recovery, and performance management specifically for state, local and tribal governments.
"GTY will help accelerate our important mission of assisting local and state government to receive the grants they are entitled to," said James Ha, President and CEO of eCivis. "The leadership of GTY has a long and remarkable history of delivering transformative technology at both size and scale. Their commitment to helping governments improve their operations underscores the strength of the differentiated products being brought together and the potential to further extend the range of services to improve government fiscal health and positive impact of taxpayer dollars in communities across the country."
eCivis CEO, James Ha, will remain in his role as CEO and continue to manage eCivis as an independent business unit. GTY will continue to maintain the eCivis Pasadena, CA office and retain substantially all of its employees.
The transaction is subject to customary closing conditions, including requisite regulatory approvals, and is expected to close in the first few weeks of 2019.
Kirk Fernandez, Chairman of eCivis, and Fernandez Holdings, Inc. advised eCivis on the transaction, and LKP Global Law, LLP served as legal advisor. Citigroup Global Markets Inc. served as a financial advisor and Winston & Strawn, LLP is serving as legal counsel to GTY Technology Holdings.
About eCivis
Since 2000, eCivis ( http://www.ecivis.com ) has been most trusted and widely used SaaS grant management system by state, local and tribal governments. eCivis helps thousands of government agencies maximize their grant revenues, track their financial and program performance, prepare cost allocation plans and budgets, and access free open data tools to make sense of Federal data.
About GTY Technology Holdings
Founded in November 2016 by Bill Green (former Charmain & CEO, Accenture), Joe Tucci (former CEO & Chairman, EMC), and Harry You (former EVP, EMC; former CFO, Accenture & Oracle), GTY is a blank check company formed for the purpose of effecting a merger, share exchange, asset acquisition, share purchase, reorganization or similar business combination with one or more businesses.