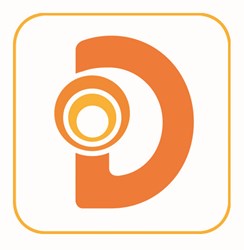 Louisville, Colorado (PRWEB) August 28, 2013
DevelopIntelligence, a software developer training firm ("coder training") which focuses on providing personalized teaching experiences to software development teams, announced today, its joining forces with the Eclipse Foundation.
The Eclipse Foundation is a community for individuals and organizations who wish to collaborate on commercially-friendly open source software. Its projects are focused on building an open development platform comprised of extensible frameworks, tools and runtimes for building, deploying and managing software across the lifecycle.
"DevelopIntelligence has always been committed to helping developers take advantage of open-source software to the fullest." said Kelby Zorgdrager, President and Founder of DevelopIntelligence. "What the Eclipse Foundation is doing with opensource software development and tools is just fantastic, maybe even revolutionary! This new partnership solidifies our commitment to both the open source and the community that drives innovation through open source software."
DevelopIntelligence works with clients to understand the roles of the students, their level of experience, the types of software they will be producing, and the platform which they develop on. The communal nature of open source development and understanding through hands on engagement is a natural extension of the DevelopIntelligence philosophy of software education. The combination of these two organizations is sure to benefit software developers everywhere.
More information about DevelopIntelligence and their involvement with the Eclipse Foundation can be found here.
About DevelopIntelligence:
DevelopIntelligence is the leading provider of dedicated training for software teams. Since 2003, we helped over 40,000 engineers across 300 different organizations successfully adopt new technologies by delivering highly-customized, role-based learning solutions. With over 150 different course offerings, we provide world-class learning solutions ranging from Java development to Mobile Application development and more.
About the Eclipse Foundation:
The Eclipse Project was originally created by IBM in November 2001 and supported by a consortium of software vendors. The Eclipse Foundation was created in January 2004 as an independent not-for-profit corporation to act as the steward of the Eclipse community. The independent not-for-profit corporation was created to allow a vendor neutral and open, transparent community to be established around Eclipse. Today, the Eclipse community consists of individuals and organizations from a cross section of the software industry.