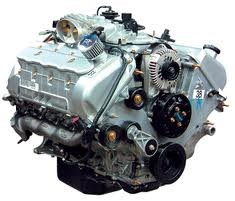 Aside from the Fusion and Focus cars, additional vehicle types can be fitted with the V6 series.
Chicago, Illinois (PRWEB) August 23, 2013
The Ford Motor Company has produced some of the best-selling sedans and luxury vehicles in the past decade in North America. Sales of the Focus and Fusion have been increasing in part due to the V6 engine inside. The GotEngines.com company is now supplying the Ecoboost V6 engine as part of its new offerings to customers at http://www.gotengines.com/blog/ford-engines/ford-ecoboost-engine-sale.
The Ecoboost series is offered as an upgrade to the older Ford technologies in six-cylinder engine builds. The new miles per gallon increase and horsepower ratios that are supplied with the Ecoboost motors is helping to position Ford as an innovator in 21st century engine development.
"We're able to offer these new motor types because of our strength in the distribution market," said a source for the Got Engines company.
Companies that now exist along the automotive supply chain are now supplying newer engines compared with older previously owned versions.
Aside from the Fusion and Focus cars, additional vehicle types can be fitted with the V6 series. The CMAX and F150 vehicles can accept the V6 Ecoboost engine that is now offered for sale online. Buyers of used engines currently searching for a low cost way to replace a motor could expect to benefit from the replacements now available for sale.
About GotEngines.com
The GotEngines.com company distributes its previously owned automobile, truck and sport utility vehicle engines direct to U.S. and Canadian consumers. This company retails its motors from its independently owned website and offers low pricing compared with dealership retail marketed online. The GotEngines.com company specialists provide telephone support as well as online price quotations using the company created tools that are offered to the public. The limited warranty structures that are offered by this company are in place to help consumers after engines are installed.