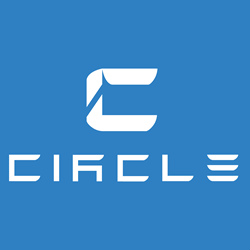 Support All the Top Carriers & Services Deeply Discounted with One Super Account
Newark, U.S. (PRWEB) November 15, 2016
When looking to a shipping software for order processing and batch labels printing, it's easy to find one to save online sellers time on that process. But what if sellers don't have a carrier account like FedEx or UPS, or can't keep a high volume to get low shipping rates? Moreover, they need to reconcile with each carrier.
Circle.us wants to take the pain out of it with one consolidated shipper account that provides shipping aggregation service. It will handle everything to facilitate post-order operations and allow sellers to avoid setting up carrier accounts and dealings with carriers, while still ensuring shipment ease and safety. The aforementioned consolidated shipper account integrates with multiple carriers (UPS, FedEx, and USPS) and selling channels (Amazon, eBay, Shopify and more), which enables sellers to manage orders all across web stores in real time and take advantage of low shipping rates. This last point is huge, because sellers don't need a carrier account or to keep a high volume for such deep discounts.
Circle.us abstracts away all these complications and lets sellers focus on their core business. Orders from all sources are collected in a simple screen where labels and packing slips can be printed in batch (unlimited in a single batch), and kept updated with shipping status and tracking information, no more switching between a number of software. Before the shipment is done well, Circle.us will not stop to follow the shipment status up and will notify you immediately any exception is found.
"Before that, I've had my own FedEx, UPS, USPS and even DHL account, but after using it for about a month, I migrated all my shipping to Circle.us." says Nick Chan, Owner of Next Level in NYC on why he chose the product over competitors, "Consolidating my shipping to one service is probably one of the best things I've done for my business. Its discounted rates are nearly unbeatable."
Shown as its name, its goal is not only to make it easy and fast for online sellers to consolidate and ship orders from all sources in one single location, but also to build a seller-oriented e-commerce ecosystem, or they call it, "business circle". Inside the seller eco-system or your own business circle, all is simplified, automated, and seamlessly connected. This innovative feature makes it an even more hassle-free alternative to consider when online sellers need to ship orders.
Circle.us, founded in 2013, has raised around $1.5 million in Series Pre-A financing in April, 2016. The funding was from Riverhill Fund, an associate of Alibaba Group. Through over 10-year experience as online sellers, the founders saw a need for a better shipping and fulfillment solution that could provide easier and faster order shipping services. So they started building one. In October 2016, Circle.us celebrated its 5000th customer.