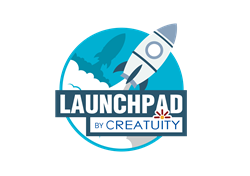 Launchpad is an avenue to allow merchants of all sizes to quickly and affordably launch a powerful, open Magento eCommerce store.
Dallas, Texas (PRWEB) April 29, 2015
Creatuity today announced its participation in the new Magento Small Business program recently announced by eBay Enterprise, an eBay Inc. company. The new Magento Small Business program will help emerging businesses quickly deploy affordable online Magento stores. This initiative connects business owners with proven Magento partners to implement the free Magento Community Edition and leverage Magento extensions and integrations with PayPal, Braintree, and eBay Marketplaces.
Magento Small Business directs businesses to the ecommerce capabilities they need to stay nimble, attract new customers, sell globally, and grow their business without limits. Small businesses will learn which solutions and partners are best for their business needs at smallbusiness.magento.com.
"Magento Community Edition continues to be the best platform for emerging businesses to gain the features and flexibility they need to support their growth at an affordable price," said Mark Lavelle, senior vice president, product and strategy, eBay Enterprise. "By connecting businesses with a partner like Creatuity, we hope to accelerate commerce innovation and growth in the small business market."
Creatuity's Small Business product, Launchpad, is a streamlined way to launch a fast and powerful Magento webstore in just 2 days. Launchpad gives merchants the foundation to be online and selling products with an eCommerce store fast. With an easy, affordable one time purchase, merchants receive a site built and backed by a team of Magento Certified developers and solution specialists, advanced features, and a responsive design. Launchpad also includes an optimized hosting plan and access to Creatuity's eCommerce training. After the purchase and implementation, the site is completely owned by the merchant - completely open source and with no limits.
Creatuity CEO, Joshua Warren, said, "Launchpad is an avenue to allow merchants of all sizes to quickly and affordably launch a powerful, open Magento eCommerce store. The Creatuity team built the platform to simplify the process of launching a power website for merchants."
Magento boasts the largest open-source commerce ecosystem of more than 4,300 Magento certified professionals and 260 proven system integrators worldwide. Magento, which powers more than 240,000 sites, was recognized as the leading ecommerce platform on the 2014 Internet Retailer Top 1000 and Hot 100 lists.
To learn more about Creatuity and the Magento Small Business program and the resources available, go to: creatuity.com/launchpad and smallbusiness.magento.com.
About Creatuity
Recently celebrating its 7th birthday, Creatuity has served as a Magento partner and core contributor to the Magento community for many years. The Texas-based company propels fast-growing brands with exceptional Magento stores. Their team of Magento certified developers and solution specialists have built hundreds of Magento sites for some of the largest brands.
About eBay Enterprise
eBay Enterprise is a leading global provider of retail-optimized commerce solutions, including the Magento platform, order management, fulfillment, customer care, and marketing solutions. We enable brands and retailers of all sizes to deliver consistent omnichannel experiences across all retail touch points to attract and engage new customers, convert browsers into loyal buyers, and deliver products with speed and quality. With unrivaled flexibility and control, our clients are armed to accelerate sales growth and win with today's digitally connected consumer. eBay Enterprise is headquartered in King of Prussia, Pa. and has offices in Austin, Barcelona, London, Los Angeles, New York, and Shanghai. eBay Enterprise is an eBay Inc. (Nasdaq: EBAY) company. More information can be found at http://www.ebayenterprise.com and http://www.magento.com.