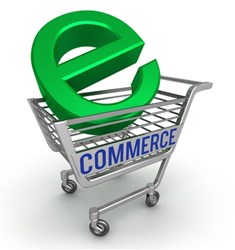 Retailers need to consider e-commerce as an extension of their business.-Business Balla
(PRWEB) September 30, 2013
For any retailer that trades on the internet, it is vital that their online catalog operates to the highest levels of functionality. The databases that control stock levels and product descriptions are often the first port of call for customers considering making a purchase online. Maintaining the data in a logical and orderly structure ensures that prospective customers can easily find, view and ultimately purchase the desired products or services. Data Entry Outsourced is the preferred partner for companies large and small faced with this scenario, thanks to its proven capability across every major eCommerce platform. Known for its excellence in product data entry services and backed by a team of high-performing staff, Data Entry Outsourced is at the forefront of class-leading data entry and management solutions with robust infrastructure and proactive project management.
According to a recent study by Forrester Research, online sales will account for almost 9% of all retail sales by 2016. The figures, published in the Wall Street Journal, forecast that Americans alone will spend $327 billion online by 2016, giving a huge incentive for businesses with web shops to maximize the speed and accuracy with which products are entered and catalogued online.
Data Entry Outsourced now work with online retailers to build highly optimized and functional databases that make searching for and viewing products easy for online shoppers. Their highly trained data entry professionals have experience in working with a huge range of websites, meaning whatever kind of catalogs eCommerce companies require, Data Entry Outsourced is a proven solution.
Sr. Sales Manager says, "Our comprehensive catalog services are contributing to the success rate of ecommerce retailers around the world. By applying effective image optimization techniques, catalog conversion, building and indexing expertise along with the very best in imaging and graphics support, we help ecommerce businesses maintain the highest quality possible"
As search engines such as Google become increasingly advanced in the algorithms they use to search for and rank websites and online catalogs, more and more businesses are realizing the importance of Search Engine Optimization, or SEO. DataEntryOutsourced's product data entry professionals are highly trained in applying the latest SEO techniques when uploading product descriptions, stock information and categories, so that companies who use their services stand the best chance of ranking highly in customer searches.
Another useful service offered is Data Mining. Data Entry Outsourcing use the latest technology to perform competitor monitoring, giving their clients the competitive edge when it comes to making more profitable decisions in an ever changing marketplace. Information is gathered from the competitor websites, e-books and e-brochures, as well as spreadsheets and PDF files and compiled into manageable and insightful data formats that can be incorporated into any business plan.
They also understand the power of images. Shopping, after all, is a highly visual process and Data Entry Outsourced have years of expertize in shaping and enhancing images to ensure maximum salability. This combined with their skills in creating user friendly order forms, product information and back-end order processing technology will guarantee that any ecommerce company outsourcing their product data entry and catalog building services to Data Entry Outsourcing will get the most out of their online business.
For more information visit http://www.dataentryoutsourced.com
About Data Entry Outsourced
DataEntryOutsourced has over 10 years of experience in providing proficient, quality business outsourcing services to our clients across the world. As a part of Flatworld Solutions´ web network, is headquartered in Bangalore: the information technology, educational and engineering focal point of India. DataEntryOutsourced's services are constantly being improved, and are always of the highest quality. DataEntryOutsourced pays attention to their clients and executes plans with precision to gain the highest potential of success.