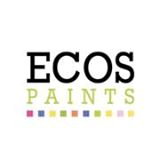 "It is one thing to say your paint is no-VOC or eco-friendly, but to provide this certification and transparency is a game changer."
Fairforest, SC (PRWEB) April 22, 2014
ECOS Paints has just announced they've published Health Product Declarations for a number of its most popular products, making it the first paint company in North America to provide such transparency.
"This marks a monumental step forward in the North American (and perhaps global) paint industry," said Julian Crawford, CEO of ECOS Paints. "It is one thing to say your paint is no-VOC or eco-friendly, but to provide this certification and transparency is a game changer."
The Health Product Declaration (HPD) is a standard format for reporting product content and associated health information for building products and materials. This voluntary certification process is an integral part of achieving the new LEEDv4 Materials and Resources Credit and relates to the highest accreditation of products.
The Health Product Declaration Collaborative, a nonprofit led by John Knott, Jr., allows manufacturers to better understand their supply chains and product composition. HPDs also enable consumers to make more informed choices based on transparent product contents and health information. They predict that as HPDs become more widely available they will spark innovation towards a new generation of healthier products and materials, reflecting the insights and knowledge gained through this disclosure standard.
ECOS Paints has declarations now for 11 of its many products and believes the certification will give their products an edge in the paint industry and encourage more architects and builders to move forward with LEED certification. This step is also in line with ECOS Paints' commitment to human and environmental health. The company uses containers which are 100% post-consumer recycled and safer ingredients to create healthy spaces for all.
The company plans to have Health Product Declarations for all products shortly.
ECOS Paints Inc. is a producer of a range eco-friendly paints and finishes for both interior and exterior applications. The company's paints are completely zero VOC, free of harmful solvents and odor. ECOS Paints also strives to be eco-friendly in its operations as well as its products. For more information about the company, please visit http://www.ecospaints.com.