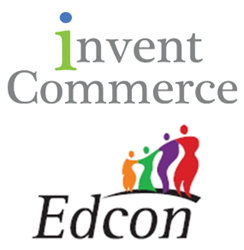 I look forward to a long and productive working relationship as we drive our Omnichannel agenda to the next level', says Anthony Graham, General Manager for Customer Centricity and Omnichannel at Edcon.
London, UK (PRWEB UK) 13 January 2016
Edcon is the largest non-food retailer in South Africa and has been in operation for more than 80 years. It has expanded its footprint to include over 1,500 stores through nine different store formats such as Edgars, Red Square and Boardmans. As digital continues to become a strong focus for the group, Edcon approached the market to select a new Magento partner that it could build a long-term development and support partnership with.
Having implemented Magento for a select group of brands, Edcon sought an accredited Magento partner that not only had the technical and best practice expertise of building enterprise scale Magento stores, but could provide strategic support and guidance to ensure that the approach taken with Magento moving forward would underpin the Edcon digital strategy for growth.
Following an RFP process run by Edcon, InventCommerce was awarded a multi-year contract having proven its ability to deliver Magento support and development expertise in line with the strategic goals of Edcon. Over the coming months, both Edcon and InventCommerce will focus on building the foundation for digital growth across a number of exciting projects.
"I am really proud to be awarded this contract with such a highly respected retail group, with many of their brands being household names. I was also encouraged by the partnership approach Edcon takes when working with suppliers. Whilst the initial goal was to transition over the existing Magento platform to the InventCommerce team and ensure we have a stable code base to support Edcon through the Christmas peak and beyond, we have already started planning for the new developments in 2016 to help the individual brands realise the potential of online. We look forward to further strengthening this partnership and sharing news as these projects as they progress," says Kevin Ludford, CEO of InventCommerce.
'After an extensive RFP process involving many local and international providers, I am delighted to have appointed InventCommerce to support our Omnichannel journey. Their combination of Magento expertise coupled with strong project management enabled them to rise to the top of the shortlisted vendors. I look forward to a long and productive working relationship as we drive our Omnichannel agenda to the next level', says Anthony Graham, General Manager for Customer Centricity and Omnichannel at Edcon.
About InventCommerce:
InventCommerce is a boutique eCommerce solutions provider with offices based in London, South Africa and the USA. The Invent team is passionate about delivering high quality, eCommerce-based solutions that deliver usability and innovation in order to provide clients with greater efficiencies and the ability to grow customer reach, market share and online revenues.
As an Accredited Development Partner of platforms such as iCoris, Magento and Hybris, InventCommerce has extensive expertise and experience working with global enterprise brands, merchants and retailers, building and delivering both business-to-customer (B2C) and business-to-business (B2B) solutions.
We work best in complex, time-bound projects that require strict project governance and control in order to help deliver high quality implementations within a known cost and timeframe.
About Edcon:
Edcon is South Africa's largest non-food retailer, with a market share of the South African clothing and footwear (C&F) market nearly twice that of its nearest competitor, trading through a range of retail formats. The Group has grown from opening its first store in 1929, to trading in 1527 stores (as at 26 September 2015) in South Africa, Botswana, Mozambique, Namibia, Swaziland, Lesotho, Zambia, Ghana and Zimbabwe. Edcon has been recognised in national surveys as one of the top companies to work for in South Africa and continues to make significant progress in its equity and transformation goals.
Edcon's retail businesses are structured under three divisions: Edgars division which serves principally middle and upper income markets; Jet division including Jet and JetMart which serves principally middle to lower income markets; and the Speciality Division which is made up of Red Square, Boardmans, Legit, Edgars Active, CNA, Cellular, and International brands (t Topshop Topman, Tom Tailor, Dune, Lucky, T.M. Lewin, Lipsy, Salsa, River Island, GEOX, Dr. Martens, Vince Camuto, Jessica Simpson, Calvin Klein, CR7, Inglot, La Senza and Accessorize whose products, are also available through Edgars stores).
With the launch of its "Thank U" loyalty programme, Edcon now has the largest retail customer database in South Africa with more than 12 million customers, which enables it to provide customers with relevant offers across its suite of retail and financial services products; this programme includes all mono-branded stores in South Africa.
For more information, please visit the Edcon website: http://www.edcon.co.za