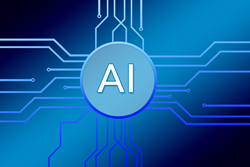 For publishers with large volumes of content, an automated means of correlating content to learning outcomes is a necessity due to time and cost constraints.
GIG HARBOR, Wash. (PRWEB) October 21, 2019
EdGate Correlation Services, provider of the ExACT Alignment tool, has announced the release of ExACT AutoAlign which automatically aligns educational resources to standards. ExACT AutoAlign relies on EdGate's patented technology to attach educational concepts to content and thus make the alignment to learning outcomes. The correlation of content to standards is a crucial element to educational publisher's success in the curriculum adoption process, as well as teacher implementation of resources in the classroom.
Publishers with thousands or in some cases, millions, of educational resources, need an alignment solution that is cost-effective, provides immediate results and can handle high volumes of metadata. Learning platforms where educators are uploading user generated content need to be efficiently aligned to standards. ExACT AutoAlign correlations are completed in a fraction of the time that a traditional correlation process takes, mapping to millions of machine readable standards in the EdGate database.
ExACT AutoAlign relies on machine learning and provides the most relevant AI-based suggestions in relation to the resource metadata. For over twenty years EdGate's subject matter experts (SMEs) have used a patented correlation process to align millions of publisher resources to educational standards. As the content is tagged to concepts and standards, the EdGate system has become more and more familiar with the relationship between metadata and corresponding educational concepts, making ExACT AutoAlign increasingly accurate.
In addition to the alignment of content to state, national, supplemental and international education standards, ExACT AutoAlign provides alignments to the IMS Global Competencies and Academic Standards Exchange identifiers (CASE). EdGate's toolset also offers analysis of metadata associated with a resource, subsequently providing relevant keywords to aid in discoverability of the resource.
"Publishers look to EdGate to help them open new markets by aligning their content to specific state or regional standards. For publishers with large volumes of content, an automated means of correlating content to learning outcomes is a necessity due to time and cost constraints. ExACT AutoAlign solves this need for publishers and learning platforms," said Gina Faulk, EdGate General Manager.
ExACT AutoAlign is accessible via API access or through EdGate's ExACT base Correlation Tool, a subscription service.
About EdGate Correlation Services
Founded in 1997, EdGate Correlation Services is committed to delivering innovative data solutions, vast libraries of taxonomies, and superb service to more than 250 educational publishers. EdGate's standards repository team tracks standards for all 50 states, Common Core State Standards plus international and custom sets of standards. EdGate's subject area experts provide an accurate, cost-effective way to align books, software, media and other instructional materials directly to educational performance standards and other content. Curriculum Matrix and CMX, powered by EdGate, provide personalized resources for every K-12 student using expertly curated and vetted Open Educational Resources. EdGate's consultative approach combined with highly efficient patented correlation technology and API services has made EdGate the success it is today. For more information, please visit http://correlation.edgate.com.