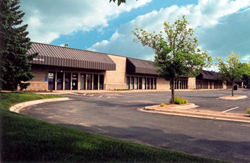 Professional Consulting provides an experienced and balanced approach spanning on-site and offshore delivery, allowing our client's employees to work wherever they are located
Edina, MN (PRWEB) December 02, 2014
JGM Properties announces their Tenant PCI is an established provider of IT solutions for businesses, is celebrating their 11th year in business. Their consultants are experienced in a variety of industries and strive to best serve their clients. PCI customizes their IT solutions to your company, from website development to mobile app development.
"Our consultants work with customers, solving business problems with technology solutions. Professional Consulting provides an experienced and balanced approach spanning on-site and offshore delivery, allowing our client's employees to work wherever they are located," says Senthil Kumar of PCI.
Founded in 2003 as a software development and consulting company, PCI focuses on making businesses more efficient and productive. Their scale, scope, and knowledge allow them to address problems and provide distinctive solutions.
As a project-oriented company, PCI has evolved itself as an identifiable player in providing end-to-end IT solutions. PCI's facilities provide an ideal and exclusive environment for creative and skilled professionals. Scientifically designed and fully networked, their workspace is complete with the best software and hardware coupled with state-of-the-art communication facilities. The center is fully equipped to work as virtual extensions of clients' environment, providing nonstop service.
Open 24 hours, the center is fully secured, possesses multiple communication channels. They also utilize an extensive offshore software development center (ODC,) spanning over 20,000 square feet and capable of housing over 250 software consultants.
"We are always working towards smarter, faster and virtual business organizations devoid of paper, with greater commitment than ever before. At PCI we address the changing requirements of every business, you can expect our results to be met on-time, within budget, and with high quality, greater efficiency and responsiveness to your business needs," says Kumar.
PCI is now looking to hire experienced IT professionals, including: systems analyst, database analyst, programmer analyst, project manager, UNIX admin, coded UI developer, front end developer, web application developer.
For more information:
Professional Consulting, Inc.
5275 Edina Industrial Blvd
Edina MN 55439
http://profconsultinc.com/ Phone: 952-221-6247
Founded in 1980, JGM Properties works with over 200 tenants, including PCI, to provide office, warehouse, and retail space for lease in Minnesota. JGM Properties owns and manages Pakwa III, as well as 15 suburban Minneapolis warehouse, and office space properties.