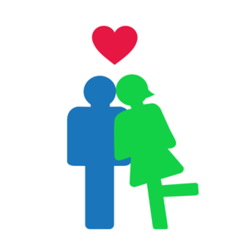 81% of Edinburgh singles see intelligence as one of the most important factors in a potential partner
(PRWEB UK) 4 July 2013
Smart singles who are considering dating in Edinburgh should keep those books at the top of their bags! match.com's 2012-2013 LoveGeist survey has revealed that Edinburgh singles prefer brains over beauty, with as many as 81% placing intelligence as one of their top most important factors about being with someone.
Here are a few more interesting facts to keep you in the know when dating in Edinburgh:

38% of the singles interviewed said that they perform better at work when they're happy with their love life
52% of Edinburgh singles would be willing to change something about themselves for the good of a relationship
26% of Edinburgh singles said they'd change their attitudes towards marriage for the sake of their relationship
On average, Edinburgh singles spend £39.11 preparing for a first date and a maximum of £48.15 while on the date
The figures have been released by match, the company behind online dating site match.com as part of its annual LoveGeist study. The figures were calculated following a poll of daters in some of the UK's biggest regions and cities, and have been used to create an infographic about dating in Edinburgh.
match.com is the UK's best known dating site and is responsible for more relationships and marriages than any other online dating site.