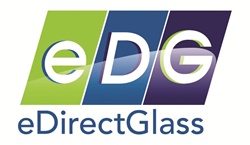 Independent glass shops looking to grow must realize they can gain a competitive advantage by outsourcing tasks such as answering calls, scheduling appointments, and selling their products.
Scottsdale, AZ (PRWEB) July 21, 2015
eDirectGlass (eDG), an industry leader, innovator, and disruptor of automotive glass repair and replacement technology and services, announced today an evolutionary yet affordable call center program allowing independent automotive glass shops to sell their services and assist customers 24 hours a day, 7 days a week, 365 days a year. This new service, called Always Open, is made possible by a strategic, long-term partnership with UDI Claims (UDI) that was formed in August 2014 between the companies.
Independent glass shops cannot afford to lose leads and jobs to companies that have a nationwide presence who answer their phone, provide quotes, and schedule jobs 24 hours a day. In some cases, many shops may simply want a more efficient and cost effective method of handling increased call volume without hiring staff.
"Conditions today in the automotive glass repair and replacement industry are at a point where independent glass shops must always be able to respond to new and existing business," said Gary Hart, eDirectGlass Technology Evangelist. "eDG realizes that in order to further the interests of independent glass shops, a call center program is a must. We are excited that UDI's services are immediately available at very affordable rates to both eDG customers and members of the Independent Glass Association (IGA) through the Always Open program." continued Hart.
"Our partnership with eDirectGlass in the Always Open program represents a game-changing position that addresses the biggest concerns and complexities independent glass shops face on a daily basis," said Cathy Evans, UDI president. "By leveraging the power of our combined services, these shops will become more agile, productive, resilient to future change, and let's not forget more profitable. Our highly trained CSR's understand all of the unique facets of the industry and have been providing all levels of call center services for glass shops for over 20 years. We are a proud IGA Industry partner and look forward to helping glass shops of all sizes achieve the success they deserve," concluded Evans.
"Independent glass shops looking to grow must realize they can gain a competitive advantage by outsourcing tasks such as answering calls, scheduling appointments, and selling their products. By outsourcing these tasks, glass shops and their staff can focus on the projects that drive more jobs without interruption," concluded Hart.
The Always Open program is immediately available to anyone in the automotive glass industry. eDG and IGA members receive special program pricing such as third-party verification and job scheduling for $28 per call including OE part verification and automatic electronic part ordering. More information about the Always Open program and full pricing of services can be found at http://www.edirectglass.com or by visiting the Independent Glass Association Always Open program information page at http://www.iga.org/ao.asp.
About eDirectGlass
eDirectGlass, owned by AMJ Logistics(TM), Inc. and founded in 1995, is a privately held corporation based in Scottsdale, Arizona. AMJ builds applications and solutions where all aspects of the manufacturing, supply chain vendors, insurance and end-user industries converge. These applications and solutions enhance productivity, profitability and increase customer satisfaction critical to the growth and success of the marketplace. For more information on eDirectGlass, ClaimsVerse, AMJ Logistics or any of our other solutions, contact Gary Hart (gary.hart@edirectglass.com) at 480.993.0915 or visit our website at http://www.edirectglass.com.
About UDI
Universal Data Interchange founded in 1993 is headquartered in DuBois Pennsylvania with a 2nd location in Philadelphia. Our DuBois location has a 24/7 Call Center and Consolidated Billing Center. For 22 years we have provided audit, call center, and payment services to our clients; freeing them to focus on their core business. We understand that there are often competing interests of parties involved in claim settlement. We deliver a service that resolves those competing interests efficiently, equitably and to the benefit of all parties concerned.