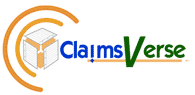 Removing barriers that prevent those in the AGRR claims process from providing the highest level of service to their customers is an important part of our business.
Scottsdale, Ariz. (PRWEB) August 26, 2014
On Tuesday, eDirectGlass (eDG) announced that its ClaimsVerse platform had surpassed a half-million virtual automotive glass inspection reviews through its ClaimHarbor service. This milestone demonstrates the company's record of leadership, achievement and commitment to the automotive glass repair and replacement industry (AGRR) in providing the services necessary to remove a portion of the friction that exists between glass shops and insurance companies.
"Removing barriers that prevent those in the AGRR claims process from providing the highest level of service to their customers is an important part of our business. We always strive to provide solutions that institute meaningful and sustainable claims processing initiatives," said Chuck Isaly, president and CEO of eDirectGlass. "This accomplishment aligns with the company's long-term goals to see the industry-wide adoption of technology like the family of eDG solutions," continued Isaly.
ClaimsVerse is setting the standard for the automotive glass claims process. Through a powerful suite of "cloud based" technology and services, ClaimsVerse helps consumers, automotive glass repair and replacement retailers, insurers and third-party administrators dramatically improve glass claims communications and handling between all parties.
ClaimHarbor, a part of the ClaimsVerse family of products, replaces the traditional, not to mention costly, physical inspection and audit process that many insurance companies and their third-party administrators currently perform. With ClaimHarbor, consumers, insurance companies and third-party administrators have 24/7 access to their automotive glass claims information including inspection reports completed by the automotive glass retailer.
In addition to automotive glass shops who are Independent Glass Association members or eDG subscribers, companies such as Farmers Insurance Group and Safelite Solutions, use ClaimHarbor to review/inspect automotive glass claims images and accompanying records provided by these groups.
"It's exciting to be surpassing a half-million reviews. More importantly, we're positioned to continue satisfying our customers through one convenient connection to our technology platforms, service brands and superior cloud-based technology. Our family of technologies give our partners and customers confidence that eDG not only has the ability to address their immediate needs, but can also Future Proof their businesses for the many millions of automotive glass claim transactions to come," concluded Isaly.
Point-of-sale and technology providers in the AGRR industry are welcome to integrate with ClaimsVerse through the eDG Open Connect program. For more information, contact Maria Iorio to begin the integration process today.
About eDirectGlass
eDirectGlass, owned by AMJ Logistics(TM), Inc. and founded in 1995, is a privately held corporation based in Scottsdale, Arizona. AMJ builds applications and solutions where all aspects of the manufacturing, supply chain vendors, insurance and end-user industries converge. These applications and solutions enhance productivity, profitability and increase customer satisfaction critical to the growth and success of the marketplace. For more information on ClaimsVerse, AMJ Logistics or eDirectGlass, contact Maria Iorio (maria.iorio@edirectglass.com) at 480.993.0915 or visit our website at http://www.edirectglass.com.
eDirectGlass is a registered trademark of AMJ Logistics, Inc. ©2014. No claim is made to the exclusive right to use "eDirectGlass" apart from the mark as shown. USA and Canada Patent Pending. All other trademarks and trade names are the property of their respective holders.