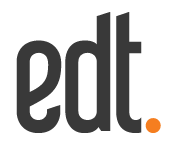 We chose EDT's Toolbox because it is a single, full featured and affordable product. Most importantly though, it's incredibly easy to use.
New York, NY (PRWEB) February 03, 2014
"Our Summation installation had run its course and we needed a new platform to replace it," said David Lapresi, Phillips Lytle's eDiscovery and Litigation Support Manager. "We chose EDT's Toolbox because it is a single, full-featured and affordable product. It supports the full litigation lifecycle from processing to analysis, review, production and presentation. This means there's no moving data between multiple products which reduces time, complexity and cost. Most importantly, it is incredibly easy to use and administer. Lawyers with limited prior experience with this software are really embracing it."
Originally founded in Australia, EDT has over the last 10 years established itself internationally, as a premier provider of end-to-end software to support litigation and investigations. EDT's Toolbox covers the whole life cycle from processing to analysis, review, production and presentation. Its international clients include four of the top 10 GLOBAL 100 law firms, top four accounting firms, many large national law firms in Australia, four magic circle firms in the UK and numerous mid-tier law, accounting and advisory firms . A number of corporations have also embraced EDT and one of the three largest international organizations has recently committed to a global rollout of EDT software to support its internal investigations.
Founder and CEO, Jo Sherman, is a computer science graduate and attorney with over 25 years of legal technology industry experience including advisory roles with the courts in various commonwealth countries. She has recently relocated to New York City to head up the company's expansion into North America. "I'm really excited about the opportunities here," said Sherman. "We have been growing our client base internationally over the last 10 years however we are, as yet, relatively unknown in the U.S. market. I'm here to change that and I'm encouraged by the early feedback we've received from progressive firms like Phillips Lytle."
About Phillips Lytle
Since its establishment in 1834, Phillips Lytle LLP has grown to become a law firm of regional and national prestige. With nearly 190 attorneys across seven offices in New York State(the U.S.) and Canada, the firm has been recognized by The Best Lawyers in America®, U.S. News and World Report, Super Lawyers, Chambers USA and BTI Consulting Group. Its clients include a mix of FORTUNE 500 and FORTUNE Global 500 corporations and mid-sized and emerging companies. For more information please visit http://www.phillipslytle.com.
About EDT
EDT is a recognized international provider of electronic discovery and legal case management technology that helps organizations manage disputes, investigations, and litigation. Originally founded in Australia in 2002, EDT has been embraced by an international blue chip client base including GLOBAL100 law firms, top tier accounting firms, corporations, government agencies, forensic experts and consulting service providers. For more information, please visit us at http://www.discoveredt.com.