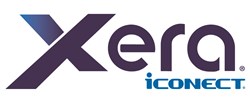 Reston, VA (PRWEB) October 28, 2013
Join iCONECT Development LLC, technology leaders who reach beyond the status quo with an intuitive and flexible document review platform that works the way you think, for "Does the Use of Analytics Really Make a Difference?" on Wednesday, November 6th at 1:00pm EDT. In conjunction with Paragon Legal Technology Support and Content Analyst Company, this webinar will examine the real world details of two consecutive projects in-depth, including the 100% increase in productivity from Project A to Project B when utilizing analytics in the review. Executives from the companies involved will discuss workflow, technologies and techniques used to achieve results that saved the client over $1 million dollars.
Paragon Legal Technology Support, an eDiscovery provider in Atlanta, Georgia, recently managed a project utilizing iCONECT's XERA® document review platform, in combination with XERA Analytics (powered by CAAT® from Content Analyst Company). This project has provided a unique opportunity to quantify the difference in results between a "non-analytics" review versus an "analytics review." Rarely do two back-to-back projects, within weeks of one another, use the same reviewers, same dataset, same custodians and have similar issues. Such were the circumstances during Paragon's recent document review of 7TB of data.
"XERA Advanced Analytics empowers review teams to perform seamless analysis directly within the review tool itself – helping decrease search time, increase quality and minimize overall review costs," states Iram Arras, iCONECT's Vice President of Product Strategy. "In working with Paragon, this was a unique opportunity to see side-by-side results with analytics turned off and on. The results are impressive."
Click here to reserve a webinar seat now or register at http://www.iconect.com/news-events/events.
XERA, an intuitive, multi-browser, hosted eDiscovery review platform, provides legal professionals with unprecedented control and cost savings over the entire eDiscovery review process. XERA Advanced Analytics embeds industry leading technology from Content Analyst, enabling users to conduct linear or investigative reviews quickly and easily via XERA's intuitively designed interface.
A Case Study technical paper, which examines each project's requirements and results is available online at http://www.iconect.com/knowledge-library/articles/ . The Case Study discusses how the combination of features in the XERA platform optimized review speeds and workflow.
ABOUT iCONECT DEVELOPMENT, LLC
iCONECT Development, LLC is a global market leader in developing innovative legal review software, services and programs that empower people to complete complex legal review projects more cost-effectively. As early innovators of eDiscovery review software since 1999, and with the recent release of its revolutionary web-based XERA eDiscovery Review Platform, iCONECT continues to raise the bar for advancements in developing intelligent, easy-to-use tools that help hosting providers, law firms, corporations and government agencies worldwide optimize workflows and manage big data more efficiently.
iCONECT and the iCONECT logo are trademarks or registered trademarks of iCONECT Development, LLC or its affiliates in the U.S. and other countries. Other names may be trademarks of their respective owners.