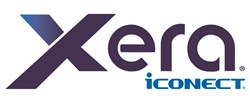 Reston, VA (PRWEB) October 31, 2013
iCONECT Development, LLC, a global market leader in producing cutting-edge, innovative eDiscovery software products for the legal industry, is partnering with LogicForce Consulting, LLC, a premier IT services and solutions provider, to host a Lunch & Learn in Nashville on Tuesday, November 12th.
This event, which includes a brief presentation by Bill Ramsey, Senior Partner at Neal & Harwell, will demonstrate why LogicForce is your resource for affordable, scalable and flexible eDiscovery solutions, utilizing the best-of-breed choice for document review.
Reach beyond the status quo with an intuitive document review platform that works the way you think. ICONECT's XERA delivers familiar technology in an elegant platform for greater efficiency and accuracy:

Access from any browser or mobile device
No software purchase or expensive hardware requirements
Flexible, customizable workflow
Better collaboration with embedded communication tools
Multi-language interface options
Advanced analytics
And much more…
Join LogicForce Consulting and iCONECT Development for a complimentary Lunch & Learn at the Nashville City Club on Tuesday, November 12th from 11:00am-1:00pm. For further detail, please contact rsvp@logicforce.com by November 5th.
ABOUT iCONECT DEVELOPMENT, LLC
iCONECT Development, LLC is a global market leader in developing innovative legal review software, services and programs that empower people to complete complex legal review projects more cost-effectively. As early innovators of eDiscovery review software since 1999, and with the recent release of its revolutionary web-based XERA eDiscovery Review Platform, iCONECT continues to raise the bar for advancements in developing intelligent, easy-to-use tools that help hosting providers, law firms, corporations and government agencies worldwide optimize workflows and manage big data more efficiently.
iCONECT and the iCONECT logo are trademarks or registered trademarks of iCONECT Development, LLC or its affiliates in the U.S. and other countries. Other names may be trademarks of their respective owners.
ABOUT LOGICFORCE CONSULTING, LLC
For over 18 years, LogicForce has been at the forefront of delivering superior technology solutions to the legal community. Providing strategic digital forensics and e-discovery processing services to law firms both large and small, LogicForce is a one-vendor solution from preservation to presentation.