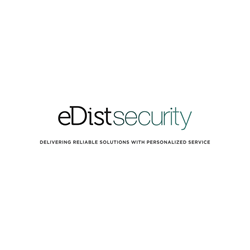 We are excited to announce this new strategic alliance that will benefit both parties by bringing more to the table than just wholesale pricing to our dealers
Mahwah, NJ (PRWEB) June 24, 2014
eDist Security, one of the largest wholesale distributors of surveillance and intrusion hardware, announces their partnership with Monitronics, the nation's second-largest residential security provider. The alliance, formed in January of 2014, will allow Monitronics dealers the ability to take advantage of the eDist Partner Program. Monitronics dealers who are approved for the program will earn co-op marketing funds on their Monitronics purchases, which can then be used to purchase template or custom marketing collateral to support their business initiatives. Additionally, the relationship provides access for eDist to market and sell to over 600 dealers in the U.S. and Canada.
"We are excited to announce this new strategic alliance that will benefit both parties by bringing more to the table than just wholesale pricing to our dealers," said Nick Scarane, President of eDist Security. "We offer training, technical support, business strategizing and marketing assistance for each of our qualified partners and that comprehensive approach equates to more profitable outcomes in the security market."
Monitronics has grown into the nation's largest security dealer network with superior standards for customer service, quality installations and professionalism. They were named three times as the Frost & Sullivan Alarm Monitoring Company of the Year (2008, 2010, and 2011) and are a two-time recipient of the Consumers' Choice Award® (2012, 2013) for excellence in business and customer service. As a dealer of Monitronics services, resellers can now offer the latest and most advanced residential security and management systems available in the industry today.
eDist is one of the leading wholesale distributors for major manufacturers in the intrusion and home automation industry including DSC, Interlogix and 2GIG. The eDist Partner Program provides the dealer community with pre- and post-sales support that includes business consultation, access to best practice sales resources, technical support and training, as well as co-op marketing funds, which can be used in the eDist Security Marketing Portal (http://edistpartner.com). The Monitronics section of the marketing portal has a tailored menu of collateral pieces proven to increase awareness and sales. Marketing campaigns can be built around landing pages, website banners, flash ads, HTLM emails, post cards and door hangers. Custom marketing pieces are available upon request.
For more information on the eDist Partner Program or to request access to the eDist Marketing Portal, visit: http://edistpartner.com/partner-program.html.
To learn more about Monitronics, visit http://security.edist.com/our-products/montronics-distributor/.
About eDist Security:
eDist Security is the industry's premier wholesale distributor carrying products from over 250 vendors; everything from Intrusion, Analog CCTV and IP Video to Access Control, Fire, Structured Wiring and Home Theater, Home Automation. A team of industry experienced specialists selected for product knowledge and sales skills take pride in offering design consultation, technical support, competitive pricing and marketing assistance. To learn more please visit http://security.edist.com.