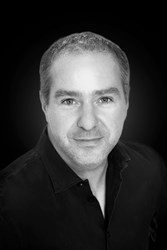 Edmonton, AB (PRWEB) January 08, 2014
Before Ed DePrato ever got into real estate he was a home buyer, a seller, and a real estate investor. While many real estate "professionals" are cutting corners and trying to make quick commissions, Ed is closing deals the right way, creating an expanding list of clients and racking up referrals.
Ed DePrato has developed a list of questions that real estate buyers, sellers, and investors should consider before making one of the biggest decisions in their lives. These are the questions that make less scrupulous characters in the real estate game shudder. Before choosing an Edmonton realtor, you must ask these questions:
1. What can you do that other realtors cannot?
2. How much real estate do you own? (A key question for potential real estate investors.)
3. How long have you been selling real estate?
4. Can you offer 10 - 20 letters of reference from satisfied customers? Can I call any of them?
5. What happens to me, should you become ill, or have a family emergency?
6. Do you live in Edmonton?
7. How will you advise me about what buyers are saying about my home?
8. What will you do to help me find the right home?
9. Will you show me homes where a seller isn't offering to pay a Real Estate commission?
10. How flexible is your fee?
11. How can you help me save money on fees?
12. What's the first thing we need to do to sell my home?
13. Can you show me a sample of the quality of representation you offer?
14. How many homes did you sell last month?
If your potential realtor hems and haws at any of these questions, then maybe you should consider someone with a proven background. Someone like Ed DePrato and his Team, of Edmonton realtors who have made the list of Canada's top 100 realtors for all of Re/Max.
He can quickly answer all of these questions and more because he has a proven track record in real estate investing, marketing, and selling. Ed DePrato has a flawless record and a list of 100's of satisfied clients who will happily recommend him.
When it comes to marketing, Ed DePrato and the team at Edmonton DePrato Associates of Re/Max River City use proven traditional techniques and all the power of the internet to help buyers and sellers achieve their goals. Ed DePrato knows the Edmonton real estate market inside and out and will happily guide home buyers and sellers, new or seasoned toward their objective efficiently and professionally.
Related News:
Edmonton DePrato Associates of RE/MAX River City Releases Competitive Home Buyers Satisfaction Guarantee