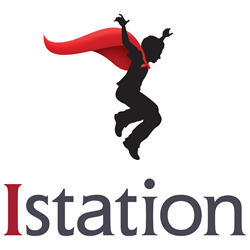 DALLAS (PRWEB) July 02, 2015
Istation, also known as Imagination Station, announced today its selection for inclusion in Chicago Public Schools' new education technology catalog.
The interactive catalog will serve as a one-stop shop for Chicago school leaders to learn about 74 district-approved vendors, including Istation. Used by more than four million students, Istation provides effective, highly engaging, computer-based assessments and personalized instruction in the content areas of reading, writing, Spanish and math. Istation's learning programs are aligned to Illinois' early elementary and late elementary state standards.
Finding effective software solutions can be a difficult task for principals because the education technology industry is constantly changing. Istation is a trusted tool on more than 8,200 school campuses because it works. Research shows that students who use Istation Reading and Reading en Español achieve greater growth in reading ability compared to non-users.
The CPS' interim CEO said this catalog is one of the first of its kind for a large urban school district, and its purpose is to empower school leaders to make informed decisions. The catalog will not only list district-approved vendors but also provide CPS principals a platform to explore, discuss and purchase ed tech solutions to address specific needs on their campuses. The catalog is expected to launch this summer.
About Istation
Istation is short for Imagination Station and is an award-winning comprehensive e-learning program used by more than 4 million students on 8,200 school campuses across the world. Known for its accurate assessments, engaging curriculum and trusted teacher tools, Istation helps students in prekindergarten through 12th grade achieve academic growth. Istation's computer adaptive assessments (known as ISIP™) immediately place students on personalized instructional paths unique to their needs. An animated, game-like interface effectively engages students so that they don't even know they're being evaluated. Along with its highly interactive digital curriculum, Istation provides teachers with access to thousands of lessons perfect for instructing small groups or an entire class through a digital whiteboard interface. Comprehensive progress reports are also immediately available for educators, administrators and parents. Istation offers its ISIP assessment in Early Reading, Advanced Reading, Reading en Español and Math. Istation instruction is available in Reading, Reading en Español, Writing, and Math. Students can also use their Istation subscriptions at home. Since its founding in 1998, Dallas-based Istation has seen tremendous growth. The company's animated program is now helping students in 44 states and multiple countries learn and grow.