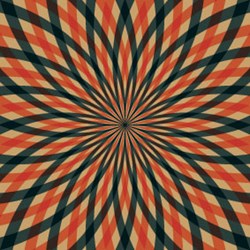 There are even new hallucinogens on the market that are as dangerous but even more addictive than some of these 'older' drugs.
(PRWEB) February 04, 2014
Hallucinogens made their first big spalsh in the U.S. in the early 1960s, with LSD, mescaline and psilocybin leading the parade. PCP (phencyclidine) followed soon after. It was not long before this class of drug became associated with "bad trips," psychotic episodes, emergency room visits and violent attacks. Because each generation of young people needs to know how dangerous and even deadly these drugs can be, Narconon International has just released a complete package of information to help parents fight the 'experimental' use of hallucinogens by their children.
These drugs have fallen out of use from time to time, but they always seem to come back. By 1979, 20% of young adults reported using of one of these drugs. Hallucinogen use then dipped until the early 1990s when it began to climb again.
In various locations, LSD has made strong inroads -- in 1993, 1996 and 2009. The effects of abusing PCP were so often horrific that the drug fell out of style for many years – until it surfaced again in 2013. Unbelievably, it is very hot in Washington, D.C. right now.
"Today's parents honestly may not know much about hallucinogens," said Bobby Wiggins, drug prevention specialist from Narconon International in Los Angeles. Narconon is a non-profit organization dedicated to eliminating drug abuse and addiction. "For that reason, we have compiled a new, comprehensive report to help them comprehend the risks and dangers of these drugs and to show them how to prevent use by their children."
This new guide to preventing hallucinogen abuse can be found on the Narconon International website here: http://www.narconon.org/drug-abuse/hallucinogens/.
"There are even new hallucinogens on the market that are as dangerous but even more addictive than some of these 'older' drugs," added Wiggins. "A parent should use the opportunity to learn about all these drugs in this new resource."
By following the links on this page, parents can learn:

What drugs are on the market?
What are their nicknames?
What dangers are associated with their use?
Where could their children find the new synthetics?
How can parents identify the use of these drugs?
What are the symptoms of addiction to hallucinogens?
How can a parent educate her children to prevent use of these drugs?
This guide to understanding and preventing the dangers of hallucinogen abuse is available at no charge for any parent or other concerned person.
For more information on the drug prevention materials available from Narconon International, call 1-800-775-8750.
_______________________________________
http://www.abtassoc.net/reports/hallucinogen.pdf
http://www.nbcnews.com/health/return-angel-dust-er-visits-linked-pcp-spike-2005-2D11674428
http://www.csmonitor.com/1996/0220/20122.html/(page)/2
http://www.nbcnewyork.com/news/local/PCP-Making-Comeback-in-Suburbs_New-York-235512761.html?akmobile=o