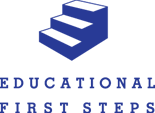 Dallas, TX (PRWEB) September 16, 2013
Educational First Steps announces that Former First Lady Mrs. Laura Bush will be speaker at its inaugural "One Childhood, One Chance" luncheon on Wednesday, November 6, 2013. A former elementary school teacher in inner-city schools and champion for literacy as a librarian and First Lady, Mrs. Bush will speak to the critical nature of quality early education and opportunity for impact among the children served by EFS.
Educational First Steps promotes high quality, sustainable educational experiences for impoverished children and joins forces with individuals, organizations and corporations wherever benefits to children may be increased.
Event Chair Beth Gold said: "Everyone benefits from better education, particularly when it helps break the cycle of poverty for our youngest and most vulnerable children. For over twenty years, EFS has transformed day care centers in disadvantaged neighborhoods of North Texas into high quality, nationally accredited pre-schools that support local public schools by 'graduating' class after class of school-ready children. EFS achieves this extraordinary result through a proven training/mentoring program that develops day care workers into qualified teachers and then supports them with appropriate classroom materials, inspiring field trips, community college scholarships and parent programs."
Funds raised by this luncheon will enable EFS, a local organization that since 1990 has provided a strong educational foundation to thousands of at-risk children in the Dallas area, to serve even more children of the working poor who desperately need the opportunity to succeed in school. For information on sponsor and table opportunities, contact Jim Richardson, Development Director, at 214-824-7940 or jrichardson(at)educationalfirststeps(dot)org.