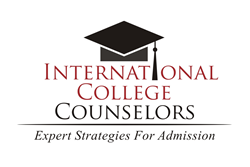 Don't let a student take rejection personally. Someone at the college just didn't think the fit was right at the time.
Miami, Fla. (PRWEB) March 16, 2016
March Madness is here. Not throwing into hoops. But an end to jumping through them.
As some people are stressing over brackets, others are stressing over acceptance letters/ emails. They are on their way – or will be here soon.
Students have done their thing. Now it's time for parents to do theirs. Parents need to offer solid positive support, even if they're suffering from anxiety, too.
How to Help Your Child Cope with College Admissions Results
1. Say positive things. Parents need to let their child know how proud they are of him or her for getting through high school and wanting to go to college. Even before knowing if a child was accepted or rejected at schools.
2. Stay supportive. This is a hard time for a student whether they get into their first choice college or not. If a child gets rejected, this may be the first time they're dealing with major disappointment. A parent's job is to stop this from damaging self-esteem. For students who get in, after the initial euphoria, they'll start thinking about what going to college really means. Leaving home, leaving friends, leaving a comfortable routine, having to find themselves, and make their own way is difficult. Understandably, this may feel overwhelming.
3. Talk it out. Allow a child to be emotional. Talk about getting accepted and rejected and turn it into a teachable moment. If a child is hurt over a rejection, be sensitive and acknowledge the pain of disappointment. Then help him or her accept the rejection and move forward with the opportunities that do present themselves. Children who get accepted have a right to be proud, but help them understand that it's important to be sensitive to the feelings of their friends who may not be so happy with their admissions results.
4. Focus on what's important. Let the student know that getting into a first pick college is important, but it's not the end of the world if they don't. Let the child know he or she is not loved or liked any less and they shouldn't love or like themselves any less either. College is one step on a long road. Much of the college admission process is out of a family's control. College admissions are highly subjective. A high GPA isn't the only thing that counts. Maybe the band really needed a new oboe player.
5. Get help. Call or meet with an International College Counselors advisor once all the results are in. Expert college counselors at ICC can go over the pros of the schools a student was accepted into and there are a number of colleges still accepting applications.
6. Don't let a student take rejection personally. Someone at the college just didn't think the fit was right at the time. A student may actually be better off someplace else. Students can have a great experience no matter where they go.
7. Practice gratitude. Encourage a student to thank the people that made a college acceptance possible. Think of the parent who shared the responsibility of driving hours and hours of carpool, a teacher writing a thoughtful college recommendation, a coach staying a little bit longer after practice, and a principal making sure the student got the classes he/she needed. No child gets into college without a supportive team.
8. Say Yay! Celebrate all the college acceptance letters. Getting into any college is great. Parents should talk to their child about how he or she will let friends know.
9. Reframe the future. Truly worried students may relax knowing that there is always the option to transfer. International College Counselors recommends keeping this as a back pocket option and not as a goal. Students who go to college with the intent of transferring won't be able to enjoy the full college experience they can have. Once they settle in, many students are actually very happy.
10. Do something nice. When all the letters are in, celebrate the end of this intense time. Go out for a nice family dinner, or give a student a meaningful gift. Make this time positive.
Good luck to all students with the admissions decisions. No matter what happens, after the madness, there will be a calm.
_____________________________________________________________________
Preparing for College Free Seminars
Thursday, April 7, 2016
7-8pm – IMACS of Plantation
FREE but RSVP required: 954 791-2333
Saturday, April 9, 2016
2-3pm – Huntington Learning Center of Pembroke Pines
FREE but RSVP required: Liz – 954 436-3319 or liz.alicea@hotmail.com
5 lucky winners will receive a FREE ACT/SAT practice exam & evaluation at this event
Thursday, April 14, 2016
7-8pm – IMACS of Boca Raton
FREE but RSVP required: 561 470-1178
Competition for acceptance to colleges and universities is at an all-time high. Parents and students in the 8th -11th grades are invited to attend a special, free seminar that will provide real and practical answers to crucial questions about what you need to know about how to prepare for the college admissions process.
Seminar topics will include:

What should my student do now to prepare for college?
How can my student get into the college of his or her choice?
How early should my child start the college admission process?
What should my student look for when choosing a college?
About International College Counselors
The college advisors at International College Counselors help students from all over the world find, apply to, and gain acceptance into the college of their dreams. The expert educational consultants at International College Counselors are dedicated to helping students and their families successfully navigate the college admission process.
For more information on answering the 2016-2017 Common App essay prompts or for information on college admissions, visit http://www.internationalcollegecounselors.com or call 954 414-9986.
Additional Resources
From Public School to the Ivy League: How to Get Into a Top School Without Top Dollar Resources by Mandee Heller Adler, Founder of International College Counselors