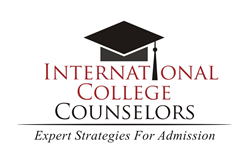 International and bilingual students can especially benefit from taking SAT Subject Tests.
Miami, Fla. (PRWEB) March 31, 2016
Independent college advisor Mandee Heller Adler of International College Counselors offers tips on the SAT Subject Tests. The tests are next offered on May 7, 2016.
Hundreds of colleges around the U.S. indicated that they either require, recommend or consider SAT Subject Tests in admissions. Especially if applying to a competitive college, Subject Tests play a significant role in admissions.
There are 20 SAT Subject Tests in five general subject areas. These 60-minute multiple-choice tests are given by The College Board and were designed to test what a student has learned in a specific subject. The SAT and the SAT Subject Tests are given on the same day and students cannot take both the SAT and SAT Subject Tests on the same day. Plan accordingly. Up to three SAT Subject Tests can be taken on any one date.
The best time to take a test is directly after finishing the course that is relevant to the exam. In other words, students who are currently taking physics should plan to take the Physics Subject Test this May or June. The tests are not given during the summer. SAT registration deadlines fall approximately five weeks before each test date and students can register online at the College Board website.
Stand Out in College Admissions
Even colleges that don't require Subject Tests may look at them and use them in admissions. By sending Subject Test scores to colleges, students can showcase their strengths and give colleges a more complete picture of them as an applicant. By taking the test, a student is also sending a message to colleges about his or her interest in specific majors or programs.
Depending on the school and the test scores, students might be able to fulfill basic requirements or get credit for introductory-level courses. The key is for students to select those subjects which they are strongest in.
A Mandatory Requirement
Keep track of each school's admission requirements as the college list is made. Know if SAT Subject Tests are needed, especially when applying to take specific courses or programs. Many colleges use the SAT Subject Tests for course placement, and to advise students about course selection.When applying to a selective college, plan to submit scores from at least two SAT Subject Tests. Students who are not sure where they're going to apply yet should take at least two SAT Subject Tests. If a school "recommends" Subject Tests, you should take them.
See a list of colleges that require, recommend, or consider Subject Tests.
Important for International and Bilingual Students
International and bilingual students can especially benefit from taking SAT Subject Tests.
Bilingual or multilingual students may be able to use the SAT Subject Tests to show their skills. The test may also be used to fulfill foreign language competency requirements for some colleges. Be sure to check policies on SAT Subject Tests in foreign languages for each college being applied to. International students whose English is not strong can use Subject Tests to show academic strength in math, science, or other languages. Also, many international colleges use Subject Tests to make decisions about admission or placement, so taking the tests opens the door to more opportunities.
Tests are available in the following subjects:

Math (Level 1 or Level 2)
English Literature
History (U.S. or World)
Language (Chinese, French, Hebrew, German, Italian, Japanese, Korean, Latin or Spanish) These tests can be written only or written with listening.
Science (Biology Ecological, Biology Molecular, Chemistry or Physics)
Scoring the SAT Subject Tests
Each Subject Test is scored on a 200–800 scale. Students get 1 point for each correct answer, and 1/4 point deducted for each incorrect answer. Colleges are generally happy with scores of 650 or above. Competitive schools want scores of 700 or more, depending on the subject. Students are advised to only take the tests they have a chance at doing well in. A poor score on an SAT subject test may counteract a strong grade on a high school transcript in the same subject. Make sure to buy the College Board Official SAT Subject Test Guide and study.
About International College Counselors
The college advisors at International College Counselors help students from all over the world find, apply to, and gain acceptance into the college of their dreams. The expert educational consultants at International College Counselors are dedicated to helping students and their families successfully navigate the college admission process.
For more information on SAT Subject tests or for information on college admissions, visit http://www.internationalcollegecounselors.com or call 954 414-9986.
Additional Resources
From Public School to the Ivy League: How to Get Into a Top School Without Top Dollar Resources by Mandee Heller Adler, Founder of International College Counselors