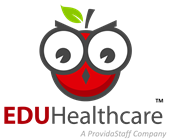 This initiative coincides with what we stand for as an organization
Huntersville, NC (PRWEB) September 16, 2015
EDU Healthcare, an organization delivering healthcare services to school districts in all 50 states, has announced its partnership with the Make An Impact Foundation (MAIF) to strengthen its philanthropic efforts in supporting the education and well-being children and families in need. "This initiative coincides with what we stand for as an organization", said Angela Lewis, President of EDU Healthcare. She further explained, "We care about the many children who are in need of financial assistance to help grow and develop in their education. It's a great way to give back!"
MAIF helps children and families with these severe needs by identifying worthwhile projects and finding donor partners to help meet each need. MAIF is different than most organizations because they do not fund event sponsorship, organizational overhead, political organizations, or individuals. All checks are written to vendors or service providers. Once a project gets through the evaluation process, it is then sent to funding where donors can begin to contribute to its goals.
EDU Healthcare has partnered with MAIF by establishing a My Corporate Impact Fund, encouraging employees to donate through payroll deduction. The My Corporate Impact Fund was created as a way for EDU Healthcare and other organizations to get involved in funding projects without having to create their own charitable foundation. EDU Healthcare and MAIF will use the donation funds towards children needing assistance with their education such as school materials, lunches, medical vaccinations, and clothing.
"We know that children need financial assistance when it comes to their education", said Matthew Lewis, Vice President of EDU Healthcare.
In a recent report by the United States Consensus Bureau, 1 in 5 children receive food stamps and that number has risen over the past 8 years. The Washington Post has also reported that a majority of U.S. public school students come from low income families. Children living in a one parent household have also risen over the past decade. The Southern Education Foundation also reports that that more than half of students in Pre-K through 12th Grade were eligible for the federal program that provides free and reduced lunch.
"We are excited about this partnership and encourage everyone to give generously towards this effort", said Matthew.
About EDU Healthcare
EDU Healthcare provides health services to educational systems in all 50 states. We work with many public and private school districts in meeting their therapy, nursing, and special education needs for their students. We attract, retain, and manage our staff who are at the center of our organization delivering these services. Providing quality services is what we strive for with every single client and student. We know first-hand how important it is for students to receive the educational health-related services in order to grow and develop in their educational plan.
About Make An Impact Foundation
The mission of Make An Impact Foundation is to promote the education and well-being of children by identifying those in severe need (homeless, poverty, etc.) as well as those with learning needs, emotional needs, disabilities or disease and creating an opportunity to produce change in their lives. Our vision at MAIF is to meet the needs of children by identifying worthwhile projects and finding donor partners to help meet each need.