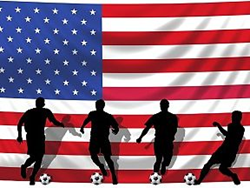 We are so proud to work with Santa Barbara Unified School District and Santa Barbara Soccer Club to provide this high quality soccer & education course in one of the world's most beautiful places, Santa Barbara, California! ~EduKick's Joey Bilotta
Santa Barbara, CA (PRWEB) May 30, 2014
EduKick International Football Academies (EIFA) announced this week the opening of EduKick USA Resident Soccer High School Course based in the "American Riviera", Santa Barbara, California.
EduKick provides academic year soccer and education academy residence programs in SPAIN, ENGLAND, GERMANY, FRANCE, ITALY, BRAZIL, MEXICO and beginning this September USA... with full-time educational options (including ESL, EFL, University International Foundation Year Program, BTEC Sports Science, Foreign Language Study, IGCSE and A-Level, and USA Secondary Study & 8-12 Online Distance Learning).
The EduKick USA Soccer & Education Course is available for competitive domestic and international student-soccer players from 15 to 18 years of age that are still in High School and is open to both boys and girls. The Edukick USA academic year High School soccer course begins August 18, 2014 and ends first week of June 2015.
Participating players will attend High School full-time in the Santa Barbara Unified School District and be housed by a local pre-screened American Host Family. For the duration of the 9 month academic year, participants enjoy 24/7 adult mentorship and health & welfare services provided by EduKick USA staff.
EduKick has partnered with Santa Barbara Soccer Club (SBSC) to provide the EduKick USA student-athletes daily soccer training and competitive matches each weekend. Additionally, each participant will play High School soccer which is from September through February. The EduKick USA soccer program also includes two strength and conditioning sessions weekly and a Soccer 101 lecture weekly.
The EduKick USA location, Santa Barbara, is a well-known California soccer hot-bed that has produced several high level players. It is also home to University of California Santa Barbara (UCSB), 2006 NCAA division 1 National Champions and one of the most competitive Men's University soccer programs in the country. EduKick USA players will attend every home match of UCSB, an exciting venue at Harder Stadium (on campus) that regularly attracts 10,000 plus boisterous and dedicated local fans.
EduKick USA Soccer & Education Course also features the following services:

24/7 mentorship of dedicated EduKick USA welfare officer
Health Insurance
Host Family accommodation & three meals daily – Private or shared bedroom (depending)
Insertion into Santa Barbara School District public High school for secondary US based education
4-5 training session per week with (SBSC) technical staff football coaches
Football match competition on weekends with SBSC
Participation on High School Varsity or Junior Varsity Soccer squad
EduKick (and SBSC) Soccer Clothing (Track suit, Training Gear, Tee-Shirts, Bag, etc.)
Attend Home Matches of UCSB Men's Soccer Team ( 2006 D1 National Champions)
Attend LA Galaxy soccer matches (MLS)
Other excursions & social events throughout academic year
Strength & Conditioning: Gym membership at local club (2 night per week)
Bus pass for local transport
Scouting by area US Collegiate Coaches (possible scholarship opportunities for talented players)
Regular Communication & Reporting to parents
Any interested parties should contact EduKick USA directly at the contact information provided in this release. Befriend EduKick USA on Facebook and "Follow" them on Twitter.
EduKick Mission: To operate the world's leading international soccer/football and education academy boarding schools; building strong business relationships in a vibrant, creative and ethical international football environment. To teach, inspire and create the best technical and tactical footballers possible and create international student-athletes with inter-cultural competence (ICC) enabling them to compete in the modern competitive world.