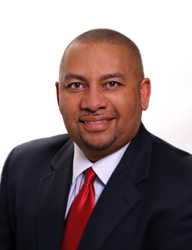 At a time when accessibility and affordability are of national concern, Delaware's first Early College High School is brining the promise of college completion to a whole new group of young people.
Dover, Delaware (PRWEB) August 29, 2014
This week, 125 high school freshmen ventured to their first day of school at Delaware State University.
Through Early College High School at Delaware State University (ECHS@DSU), the state's first Early College High School, students will attend public high school while earning credits toward a college degree. Delaware State University has partnered with EDWorks, KnowledgeWorks subsidiary and a national leader in Early College High Schools, as the first Historically Black College partner.
"We're excited to welcome Delaware State University into the EDWorks family, and we wish them the best of luck in this new school year," EDWorks President Harold Brown said. "At a time when accessibility and affordability are of national concern, Delaware's firstEarly College High School is bringing the promise of college completion to a whole new group of young people who may not have seen college as an option before enrolling in this school."
Brown will formally welcome ECHS@DSU at a Delaware State University's formal ribbon-cutting ceremony at 10 a.m. Tuesday, Sept. 2, in the DSU Living and Learning Commons (the former Sheraton Hotel). He will be joined by DSU President Harry L. Williams, University Provost Alton Thompson, ECHS Director Judi Coffield, teachers and the inaugural class of students. Sen. Tom Carper (D-Del.) and Sen. Chris Coons (D-Del.) will also attend to celebrate the opening of the charter school.
ECHS@DSU is a tuition-free, public charter school, which provides students the opportunity to accelerate both their high school and college education. Throughout their four-year secondary education, students have the potential to earn 30 to 60 college credits, which will shorten the time it takes to earn a college degree after high school graduation.
EDWorks' Early College High Schools support students least likely to attend college. Throughout a four-year high school experience, students receive up to 60 hours of college credit before graduation, while learning in a supportive environment with high expectations.
The EDWorks model has been field tested in 50 school districts across eight states. Based on information in the Jobs for the Future Annual Survey, 79 percent of students in EDWorks Early College High Schools complete at least one year of college credit before they graduate high school. In addition, one in three earns an associate's degree or 60 hours of transferrable college credit.
After graduation, 95 percent of those students continue in higher education and 87 percent persist to obtain a four-year degree.
"At EDWorks schools, we help students develop the skills that will be critical for them to succeed in their future academic and professional endeavors," Brown said.
EDWorks, a KnowledgeWorks subsidiary, offers innovative school designs that have been field tested at high schools in more than 50 districts across eight states. By working closely with schools and communities, EDWorks empowers first-generation college-goers and traditionally underserved students to graduate from high school better prepared for college. EDWorks is a partner with schools, customizing programs through their EDWorks Fast Track Early College High School model. http://www.edworkspartners.org
KnowledgeWorks is a social enterprise focused on ensuring that every student experiences meaningful personalized learning that allows him or her to thrive in college, career and civic life. By offering a portfolio of innovative education approaches and advancing aligned policies, KnowledgeWorks seeks to activate and develop the capacity of communities and educators to build and sustain vibrant learning ecosystems that allow each student to thrive. Our portfolio includes New Tech Network, EDWorks and StriveTogether. http://www.knowledgeworks.org.