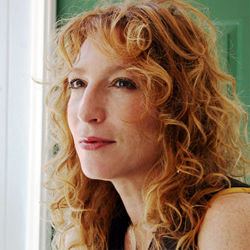 "It is difficult to conquer the unrelenting critical self-talk that accumulates and holds you emotionally hostage when facing tough times or even a tough day." -Edy Nathan, MA, LCSW
New York, NY (PRWEB) April 10, 2014
Edy Nathan MA, LCSW today published five practical tips on her popular blog to help those experiencing difficult times. As an expert in the way grief affects people throughout all stages of life, Nathan has developed her recommendations to address both short-term and long-term hardship.
"Grief is present in daily life," said Nathan. "A tough day can evoke a response with core emotions that are also part of the inherent phases within the lifecycle of mourning."
She breaks down the effects of grief into the "Big G's" (often longer-term grief) and "Little G's" (smaller grief that is typically shorter in duration). A tough day would be classified as a Little G, while a tough period of time is often part of the Big G collective. The way in which people cope with tough times often informs them about the way they will handle a longer term, more derisive tough time.
"It is difficult to conquer the unrelenting critical self-talk that accumulates and holds you emotionally hostage when facing tough times or even a tough day," said Nathan.
With this in mind, Nathan has formulated the following tips to enable forward movement from powerlessness to empowerment – especially in the midst of hardship. To do so, one must:
1. Get in touch with the survivor within him or herself. Tough times do help people toughen up.
2. Face the challenge of adversity rather than run from it. The self in adversity is never met in the good times. Once met, adversity is not feared; rather, it is seen as a challenge.
3. Change his or her thoughts about the situation, if the situation itself cannot be changed. Find something funny or amusing about the situation. Even in the worst of times, humor can alleviate the surge of emotional pain and powerlessness.
4. Embrace the fact that obstacles are the greatest teachers. Dance with them, don't get overtaken by their resiliency. Assess, understand, change and take charge! This is the flexible self.
5. Turn powerlessness into power: Imagine a positive outcome, share it with others, commit to it and talk the power game.
As Sun Tzu said, "If you know the enemy and know yourself, you need not fear the results of a hundred battles."
More details are available on Nathan's blog.
About Edy Nathan
Edy Nathan is a licensed psychotherapist with over 20 years of experience specializing in the integration of psychotherapy and the world of spirituality. For two seasons she was the therapist on the A&E TV Show, "Psychic Kids". She holds Masters from both New York University and Fordham University. She has post-graduate training from the Ackerman Institute for Family Therapy, The Gestalt Center and the Jungian Institute. She is a certified EMDR practitioner, regression therapist, certified hypnotherapist and grief expert.
To find out more, visit http://www.EdyNathan.com.