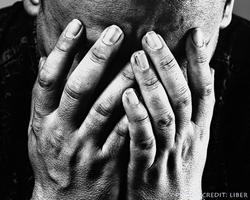 A phase does not move through any predictable order, and not everyone touches upon every phase.
New York, NY (PRWEB) October 30, 2014
In a world filled with instant gratification, the slow pace of emotional lives can be frustrating and even disconcerting. People who have recently experienced a loss may encounter pressure to "get over it" and move on with their lives as quickly as possible. Edy Nathan, a New York-based therapist specializing in loss and grief, advises that grief is a natural process, one that can't be rushed, and offers tips for people struggling to deal with grief.
How Long Is the Grieving Process?
Many people are under the misapprehension that the worst part of the grief process ends after the funeral or, in the case of other forms of grief, once direct contact with the source of grief ends. The grieving process is static. The phases for mourning move in and out of emotional turmoil. Grief is hard. When the dust settles and attention from others fade, there is a meeting of the self and grief. It can take months for small losses to be integrated into ones being while, for substantial losses, the process can take years. For the loss of a spouse and other significant losses, grief and that sense of loss is omnipresent. It is not about forgetting, ironically, it is about learning to live with the memories in a peaceful way. While there is no "normal" timetable according to how grief operates, imposing one can certainly create greater emotional upset and damage.
What is Grief Like?
Decades ago, Elizabeth Kübler-Ross identified the five stages of grief. Nathan has moved away from the stages that Kubler-Ross brought to the public and looks at the mourning process through a lens of
"11 Phases of Grief". A phase does not move through any predictable order, and not everyone touches upon every phase. The first phase is Shock, Denial, Hysteria, and Numbness. It is the only phase that everyone experiences. It is the initial phase in the grief process and it is the phase to re-gather the self while experiencing an array of emotions. It represents a time for the brain to move from disorientation to orientation and from disorganization to organization.
Tips for Dealing with Grief

Enlist the help of a licensed psychologist or psychiatrist
Join a support group
Use Grief Meditation to sleep in grieving times
For a complimentary grief meditation and more information about other topics related to grief, loss and trauma, please visit here.
About Edy Nathan:
Edy Nathan is a licensed psychotherapist with over 20 years of experience specializing in grief. For two seasons she was the therapist on the A&E TV Show, "Psychic Kids". She holds Masters from both New York University and Fordham University. She has post-graduate training from the Ackerman Institute for Family Therapy, The Gestalt Center and the Jungian Institute. She is a certified EMDR practitioner, regression therapist, certified hypnotherapist and grief expert. To find out more, visit EdyNathan.com.