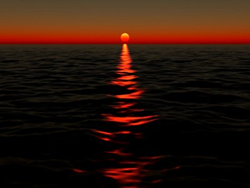 "No one who survives or witnesses such a horrific life event is left emotionally unscathed." -Edy Nathan, MA, LCSW
New York, NY (PRWEB) May 01, 2014
In light of the recent ferry tragedy in South Korea, Edy Nathan, MA, LCSW, has released 5 symptoms of PTSD along with 5 usable tools to help calm them. Nathan is a top NYC-based therapist specializing in grief of all forms.
Many South Korean parents are currently mourning the loss of their children, whether already confirmed or – sadly – assumed. The death toll continues to rise as rescue workers search for the scores who are still missing. Unlike the recent Malaysian plane that has yet to be found, the families in this catastrophe have someone to blame. Whether guilty or not, they can position their angst, agitation and grief toward the captain who piloted the boat. Though blaming someone for the catastrophic occurrence seems to aid in keeping the focus off of the pain of loss, ultimately the blame cannot alleviate the symptoms.
Shock, numbness, hysteria, denial and protest represent the first phase of the grief response. The survivors, the families of the survivors and the families who have lost a loved one or who still do not have proof that their loved one is dead, can all experience some facet of that initial entre' into their grief.
Nathan states, "No one who survives or witnesses such a horrific life event is left emotionally unscathed."
Though family members may rejoice at the life of the child that was saved, the child may suffer from post-traumatic stress disorder (PTSD). Traumatic Grief is a by-product of grief and PTSD.
The following are 5 symptoms of Traumatic Grief in children and young adults:
1. Repeated nightmares and 'daydreams' that are experienced through auditory, visual, kinesthetic, and olfactory sensations. Affecting sleep, appetite and age appropriate socialization.
2. Inability to concentrate: schoolwork, socialization and activities.
3. Regret, guilt and shame are communicated through verbal and non-verbal means. Low self-esteem, self-berating comments, even self-abuse, such as cutting, in the most extreme cases.
4. Fear of separation, yet chooses isolation.
5. Regression: the loss of age appropriate skills recently acquired prior to the traumatic event.
5 tools to calm the symptoms of Traumatic Grief:
1. Do listen carefully, refocus the child to the present, get them to concentrate on the environment they are in. Play music, dance with them, hold them and breathe with them. Take a breath in for 5 counts and out for 5 counts or find one to use here.
2. Create imaginary baskets that represent schoolwork, socialization and activities. Get them to remember what life was like prior to the trauma. Re-entry will be slow. Allow them to re-enter in their own time. Rushing them will not help.
3. Change the brain and the self-deprecating comments with positive comments. For example: "I believe in you and here are 3 reasons why..." and then give the reasons.
4. Separate from them for short time periods, and increase the time of separation.
5. Be with them where they are. Kids will come back to what is age appropriate in a pace that is appropriate for them.
Traumatic grief is difficult to overcome, especially in children and young adults and can fracture their senses of self. With time and continuity, there is relief for children who suffer from surviving a negative event that is life altering.
About Edy Nathan
Edy Nathan is a licensed psychotherapist with over 20 years of experience specializing in the integration of psychotherapy and the world of spirituality. For two seasons she was the therapist on the A&E TV Show, "Psychic Kids". She holds Masters from both New York University and Fordham University. She has post-graduate training from the Ackerman Institute for Family Therapy, The Gestalt Center and the Jungian Institute. She is a certified EMDR practitioner, regression therapist, certified hypnotherapist and grief expert.
To find out more, visit http://www.EdyNathan.com.