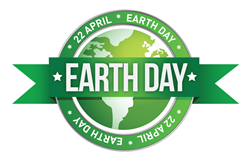 North Bergen, NJ (PRWEB) April 22, 2015
More than 1 billion people now participate in Earth Day activities to support protecting our environment and mother earth. One of the many ways to mark this day is making a change in the way you manage pest problems.
There has been an increase in awareness of how the misuse of pesticides can cause ecological pollution, impose health threats and may even contribute to honey bee colony collapse. In response, some states are considering bans on neonicotinoid pesticides and many of the big box stores are phasing out this class of pesticide from retail shelves. More and more consumers and professionals are seeking out alternative, green products that can also deliver results.
Consumers can make conscientious choices when selecting products to control pests and that doesn't mean spending more money or sacrificing efficacy. This Earth Day, green bio-insecticide bed bug killer EcoRaider urges DIYers to consider a green, effective, non-toxic and sustainable bio-insecticide for their pest management needs. To celebrate Earth Day and encourage others to make an eco-friendly choice, EcoRaider is offering free shipping for online purchases of their product all month long.
EcoRaider has made a name for itself by recently being named the number one bio-insecticide bed bug killer. The Entomological Society of America and Pest Control Technology have both noted the outstanding effectiveness of EcoRaider, even against some of the top brands of traditional pesticides. Recently published research by Rutgers University, confirmed that EcoRaider's field performance is similar to some of the top traditional pesticides used by professionals based on three months of treatment on bed bugs and evaluation in a public housing complex.
EcoRaider's commitment to green, natural products is reflected via their recently re-launched website: http://www.ecoraiderusa.com. And, to make the switch even easier this Earth Day, EcoRaider is offering free shipping for all US domestic online orders this month.
EcoRaider may be used in all environments, even sensitive ones like schools and daycares. Because it is a low-risk, low-odor and a non-staining formula, it can be applied most anywhere. EcoRaider is recognized by the EPA as a "minimum risk pest control product".
About EcoRaider
EcoRaider is a non-toxic botanical based bio-insecticide product line that is made from naturally occurring botanical insecticidal compounds. The company Reneotech Inc has been recognized by the industry as a cutting edge manufacturer of low-risk, highly effective and green insecticide. EcoRaider is firmly committed to providing consumers and professionals green solutions with uncompromising performance for their pest management needs. Visit http://ecoraiderusa.com for more information.