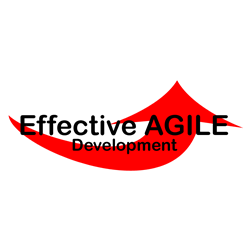 We are very happy to offer a complete enterprise training program Q1 2014 that will help businesses and individuals become more effective. -Rod Claar, CST
Seattle, WA (PRWEB) December 04, 2013
Seattle based Effective Agile Development LLC (EAD) today announced their Q1 training program focused on Enterprise Scrum. Led by Scrum Alliance Certified Scrum Trainer, Rod Claar, EAD provides training for Agile Software Development in Scrum, Product Management, Enterprise Agility and Software Development skills.
The Q1 schedule includes Effective Agile Testing that helps teams understand the value and strategies to move testing forward in the project. Also included is Effective Agile Architecture offered to help software development professionals understand how to create just enough architecture that will be able to evolve as the solution grows. In March a new offering for Product Owners, Effective Agile Requirements, will help product managers deliver requirements to Scrum teams effectively. The Q1 program also includes dozens of Certified ScrumMaster and Scrum Product Owner classes.
With Effective Agile Testing theory is put into practice in a number of exercises and simulations which are both enjoyable and instructive. This unique course implements a user story approach to meeting the learning objectives. The user story for the course as a whole is:
"As a Tester on a Scrum Team, I want to work to prevent defects in the system and clearly define the business goals so that the team can deliver the right business value with an appropriate return on investment."
Effective Agile Architecture also uses a user story approach for learning about Agile Architecture:
"As an Architect on a Scrum Team, I want to work to create an emergent architecture that will support the evolving needs of our product so that our product can deliver current and future features."
Effective Agile Requirements is focused on the Product Owner Role in requirements delivery. The Product Owner Role in Scrum is responsible for what the team(s) build and deliver. The Product Owner is responsible for these goals.
1) The teams understand the vision for the product and the release currently planned.
2) The teams understand the delivery of business value through Minimally Releasable Features as defined in User Stories with testable acceptance criteria.
3) The teams understand that they are responsible to the business to deliver the highest quality possible.
4) The teams understand that they will only build product components as described by the Product Owner and are responsible to collaborate with the Product Owner to deliver a releasable increment of business value each Sprint.
Effective Agile Development LLC (EAD) is a privately owned training and consulting company based in the Seattle area specializing in Scrum and Agile product development. EAD offers a comprehensive training portfolio for public or private delivery and on-site team coaching. A complete list of services is available on the EAD web site. For more information contact EAD at info(at)effectiveagiledev(dot)com or toll free at 1-888-294-1865.