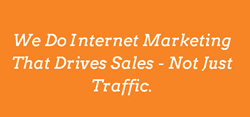 Websites can be one of the greatest tools for building a successful business if they are used correctly.
(PRWEB) April 29, 2014
"In this modern era, there's really no excuse for not having a website if you want to build a successful business," says a recent article by Fannit, an inbound marketing company specializing in SEO.
The article discusses several key components for business owners in regard to developing a successful website marketing strategy.
Fannit begins by recommending a high-quality website. This would include the use of high quality, relevant images, easy navigation, and highly targeted content.
While some business owners may be predisposed toward revitalizing an old site, it may not be the most expedient use of funds as remodeling or 'revamping' older websites may be less effective and user-friendly while costing nearly as much as developing a new website.
The article also points out the benefits that being mobile compatible provides to businesses in that "...Up to 65% of browsing is done from a mobile device or tablet these days. These on-the-go browsers top complaint? Not enough websites are compatible with their devices."
Despite this growing trend among browsers, fewer than 20% of websites are mobile-compatible. This provides an early opportunity for businesses to capture a significant portion of online users.
Fannit's final point focuses on making user experience the pinnacle. A website that embodies this concept, they state, is on its way to success from a business standpoint. Consumers don't want to waste time clicking confusedly about—they want information quickly - and without too much effort. The article advises that a call to action (CTA) must be included in each area of the site, including blog posts, with clear leadership provided to the consumer.
Fannit provides free initial consultations to discuss business marketing strategies. They can be contacted here: http://www.fannit.com
About Fannit
Fannit.com is a full service internet marketing agency that helps companies increase their online presence through engaging and well placed content. They service Seattle area and U.S. based companies for content development, SEO, PPC, E-mail, Press Release, and Website Funnel Optimization.
Fannit
2911 Hewitt Ave
Everett WA 98201
425-359-7989