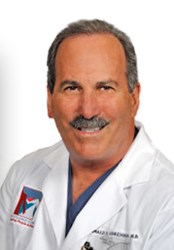 Vail, Colorado (PRWEB) July 31, 2013
Donald S. Corenman, MD, recently completed research at the Steadman Philippon Research Institute that was accepted and published in the peer-reviewed Journal, SPINE. Dr. Corenman and his team completed a two-year study, entitled, BMP-2-Augmented Transforaminal Lumbar Interbody Fusion for the Treatment of Chronic Low Back Pain Secondary to the Homogeneous Diagnosis of Discogenic Pain Syndrome. The study analyzed the effectiveness of transforaminal lumbar interbody fusion (TLIF) for the treatment of an enigmatic disorder known as lumbar discogenic pain syndrome (DPS).
Discogenic pain syndrome is a fairly rare disease that occurs when nocieptors within the periphery of the disc and/or vertebral endplates become chronically activated secondary to pathological biochemical and/or biochemical mechanisms. DPS has been found particularly resistant to all forms of treatment, and has an estimated prevalence between 26% and 42% of patients with chronic lower back pain.
During the past decade, one particular fusion technique, transforaminal lumbar interbody fusion (TLIF), has gained popularity within the surgical community. TLIF is a minimally invasive technique that allows for fusion of the anterior and posterior columns from the unilateral, extracanalar approach. This technique affords less destruction of the posterior arch, allowing for better access to the neuroforamina, and reduces the reaction of the dural sac and nerve roots. Due to high success rates, compared with other procedures, TLIF has become the "gold standard" for DPS treatment.
Dr. Corenman and Dr. Douglas Gillard, head spine researchers at the Steadman Philippon Research Institute (SPRI), designed a study to assess effectiveness of the TLIF treatment. The study was conducted on Dr. Corenman's patients who had received TLIF treatment. The study was narrowed down to 45 patients, all of whom were clinically diagnosed with DPS, and operated on by Dr. Corenman using the TLIF technique.
Before TLIF surgery, all patients completed standard quality-of-life questionnaires (QOLQs). The QOLQs consisted of three different surveys: the Oswestry Disability Index (ODI), Physical Component Summary Score of the Short Form-12 Health Survey (SF12-PCS) and a 0- to 10-point numeric rating scale for low back pain (bNRS). Two years after treatment, each survey was collected, and analyzed for statistical significance.
At an average postoperative follow-up of 41.9 months, 36 patients had completed the pre and postoperative QOLQs (36/45, 80%), which were statistically analyzed by SPRI. All three questionnaires showed statistically significant improvements following surgery as measured by the QOLQs. In both the ODI and bNRS surveys there was over a 40% improvement for patients, along with patient satisfaction scores rating at a median score of 9 out of 10 (10 = complete satisfaction).
According to Dr. Corenman, "Many lower back pain patients with significant impairment can be helped with this particular surgery if they turn out to be surgical candidates."