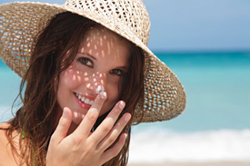 The "Positive And Side Effects Of Sunlight On Human Body" report penned by Ryan Wright provides people with tips on how to use sunlight moderately.
Seattle, Wa (PRWEB) May 19, 2014
Positive And Side Effects Of Sunlight On Human Body, a new report created by Ryan Wright on the site Vkool.com shows health benefits of sunlight and side effects of ultraviolet radiation on human body. At the beginning of this report, people will discover positive effects of sunlight on health such as:

Sunlight may help prevent cancer.
Sunlight may lower risk for multiple sclerosis.
Sunlight is beneficial for Alzheimer's patients. It helps reduce agitation, increase sleep efficiency, and decrease nighttime wakefulness in Alzheimer's patients.
Exposure to sunlight is beneficial for individuals with psoriasis.
It helps ease mild depression. Sunlight can increase levels of a natural antidepressant in the brain.
It contributes to bone health in older adults.
It can help improve sleep quality. Exposure to sunlight during the day can increase the natural production of melatonin at night.
Sunlight may help lower the risk of getting breast cancer.
It helps eliminate bad bacteria.
It has a beneficial effect on skin disorders including eczema, acne, and fungal infections of the skin.
Sun exposure is a good way to reduce cholesterol.
The sun's rays can lower blood pressure.
Sunlight may help cleanse the blood and blood vessels. It is beneficial for people with atherosclerosis ((hardened arteries).
Sunlight can increase oxygen content in human blood.
It has a positive effect on fitness, stamina, and muscular development.
Regular sunlight exposure can help increase the height and growth of children, especially babies.
Sunlight helps boost the immune system.
It helps stimulate the production of vitamin D by the body.
Next, Ryan Wright reveals to readers negative effect of ultraviolet radiation on human body including:

Exposure to too much ultraviolet radiation can cause skin cancer.
Ultraviolet radiation may cause sunburn.
Ultraviolet radiation may damage immune system.
It can damage the tissues of eyes and cause a burning of the eye surface, called photokeratitis or snow blindness.
It speeds up the aging of skin.
Exposure to UV may causes wrinkles and loss of skin elasticity.
Huy Pham from the site Vkool.com says, "Positive And Side Effects Of Sunlight On Human Body is a good report that helps readers understand more about sunlight and its effects on human body."
If people want to get more detailed information from the "Positive And Side Effects Of Sunlight On Human Body" article, they should visit the website: http://vkool.com/effects-of-sunlight/.
About Ryan Wright:
Ryan Wright is an editor of the website Vkool.com. In this website, Ryan Wright provides people with a collection of articles on positive and side effects of sunlight on human health.