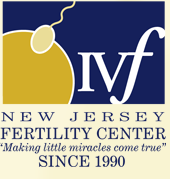 Egg donor pregnancy rates are a strong indicator of how a practice is performing overall, the quality of the laboratory and abilities of the doctors. ~Cindy Comito, Embryology Director, IVF New Jersey
New York, NY (PRWEB) September 09, 2014
Leading fertility center, IVF New Jersey, today announced its clinical pregnancy rate for the first seven months of 2014, January thru July, for egg donor recipients: a remarkable 93% overall success, or 53 pregnancies in 57 embryo transfers.
Two of the biggest concerns for egg recipients are success rates and the time it takes to be matched with an appropriate donor. IVF New Jersey's egg donor program not only is one of the country's best, but it also boasts one of the shortest wait times for donor matching—an average of 2 months—compared to many competitors' average 10-12 month wait.
Cindy Elling Comito, who has served as IVF New Jersey's Embryology Director for 23 years, calls the numbers for January thru July remarkable.
"Of all fertility treatments, donor eggs offer the highest pregnancy and delivery success. Our rates have been high since we began in 1991, but they are extraordinarily high this year for such a long period of time," Comito said. "Egg donor pregnancy rates are a strong indicator of how a practice is performing overall, the quality of the laboratory and abilities of the doctors."
IVF New Jersey also recently rolled out an initiative to simplify the financial process for those trying to conceive, offering free financial consultations prior to beginning infertility treatment to sort out financial options.
For more information on IVF New Jersey's Egg Donor Program, visit http://www.ivfnj.com/egg-donation/.
About IVF New Jersey Fertility Center:
IVF New Jersey Fertility Center was founded in 1990 with the goal of creating a fertility practice that combines the best of big-city medicine with the personalized care of a private setting. For the past 24 years, IVF NJ has helped bring thousands of babies to couples in the metropolitan region and throughout the world.
IVF NJ's unique cutting-edge facilities allow the physicians to perform all standard infertility diagnostic and treatment procedures under one roof, all in a comfortable, private, non-hospital setting. IVF NJ is one of the largest fertility centers in the nation with among the highest success rates in the U.S. according to the Center for Disease Control (CDC).