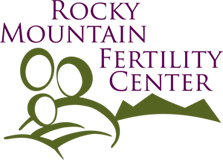 Egg freezing offers many women the opportunity to delay pregnancy until the timing is right, either due to chemotherapy or life issues!
Denver, Colorado (PRWEB) August 24, 2016
Rocky Mountain Fertility Center is now offering an in-house egg freezing program to assist patients with their needs for future fertility. The egg freezing is offered by a Board Certified fertility specialist at several locations in Colorado and South Dakota. Call (877) 977-2959 for more information and scheduling.
Thousands of babies worldwide have been born successfully as a result of egg freezing. No increased incidence of birth defects or chromosomal abnormalities have been seen as a result of the process.
Egg freezing may be a great option for women facing infertility due to upcoming chemotherapy, surgery or radiation. Also, the procedure may be excellent for couples undergoing in vitro fertilization who are morally or ethically opposed to the cryopreservation of embryos. Many women delay childbearing til later these days due to career obligations, so egg freezing is an excellent option.
Dr. Deborah Smith, the Medical Director of Rocky Mountain Fertility, offers the procedure along with many assisted reproductive technologies. She is Board Certified and has been named the top Colorado fertility doctor by HealthTap along with receiving the Patients Choice Award over five years in a row.
Rocky Mountain Fertility has a first rate IVF lab and the frozen eggs are stored on site. The clinic offers an egg donation program as well.
The Center is a part of the US Fertility Network, which offers patients a 15% discount when receiving treatment through the Network. For the top fertility treatment in Denver metro area, call (877) 977-2959.