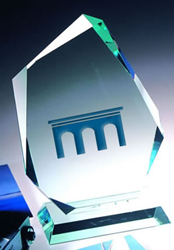 New York, NY and Palo Alto, CA (PRWEB) November 16, 2015
The Society for New Communications Research (SNCR) and The Conference Board today announced that the two organizations are partnering to host the SNCR Excellence in New Communications Awards.
Now in its tenth year, the prestigious Excellence in New Communications Awards program honors the work of corporations, nonprofits, governmental organizations, educational institutions, media organizations and individuals who are innovating the use of digital and social media, mobile media, collaborative technologies, virtual reality, and other emerging digital communications technologies to improve business, culture, media and society.
Awards are granted in six divisions: Academic, Corporate, Government, Media, Nonprofit/NGO, and Technology Innovation, and eight categories: Innovation: Digital and Marketing Experience; Internal Social / Online Internal Communications and Communities; Mobile Experience; Digital Program Performance Metrics; Social Data and Social Listening Projects; Social Marketing / External Communications and Communities; Visual Storytelling (includes video, photos, infographics, animation, etc.); and Virtual Reality.
Past recipients include: Adobe, Dell, Sprint Nextel, Nexgate, Cisco, Goodwill Industries International, Inc., World Wildlife Fund, Pennsylvania State University, PepsiCo and many more.
Entrants are asked to submit case studies detailing their initiatives, technologies and success metrics. The winning case studies will be published on SNCR.org and Conference-Board.org, and the winners will be honored at The Conference Board's 21st Annual Senior Corporate Communications Management Conference in spring 2016.
Entry guidelines and the online award entry form can be found at http://bit.ly/1KIxqqx. The deadline for submissions is Friday, January 29, 2016.
Entry fees: $125.00 USD per entry. A portion of each entry fee is tax-deductible.
About the Society for New Communications Research
The Society for New Communications Research (SNCR) is a global nonprofit 501(c)(3) research and education foundation, think tank, and public service organization, dedicated to the advanced study of the latest developments in new and emerging communications tools and technologies such as digital, social media, and mobile, and their effect on business, culture, and society. For more information, visit http://sncr.org.
About The Conference Board
The Conference Board is a global, independent business membership and research association working in the public interest. Our mission is unique: To provide the world's leading organizations with the practical knowledge they need to improve their performance and better serve society. The Conference Board is a non-advocacy, not-for-profit entity holding 501 (c) (3) tax-exempt status in the United States. http://www.conference-board.org.