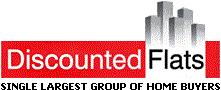 The project has 8 types of flats in Kondhwa. 3 sizes of 3bhk starting from 1532 sq/ft to1760 sq/ft, 5 sizes of 2bhk starting from 1247 sq/ft to1429 sq/ft. The project is situated in Kondhwa..
Pune, Maharashtra (PRWEB) January 04, 2014
Eisha Group is one of the well trusted and noted builders on India's real estate horizon. Trust and quality being the core qualities of their business, Eisha Group has maintained their growth since their inception in 1991. Eisha believe in delivering projects that can be raised to perfection, and thus turning clients into an extended family. Quality has always been a tradition and core value for the company. As a group, Eisha has grown robustly over a decade with a prime goal of complete customer satisfaction when it comes to their dwellings.
Eisha Group believes in transparency in the every property and clients they are dealing with, which helps them to build a level of trust and satisfaction. The projects from this group always reflect quality, sophistication and most of all, thoughtfulness with an eye for detail in terms of design, architecture and property settings. Meeting the needs of customers and assisting them to live in their dream houses is the major area of concern for the Eisha Group.
Here's something worth looking at:

Club House
Gymnasium
Joggers Park
Solar Heater
Swimming Pool
Very large landscape gardens
About DiscountedFlats:
The economic rise in cost of Real Estate and the emergence of a more demanding customer has fueled the need for the ever increasing demand for urban homes, but the lack of transparency, reliability, professionalism trust and ethical entity has left many property buyers at the mercy of unscrupulous operators in the market, who claim to provide quality service, but who eventually just look at their own self interests and are not adequately equipped nor truly concerned about providing the service.
Discounted Flats has been providing since 2 yrs, and we now have plenty of satisfied customers across India and overseas, who purchased property through our website. Our team of experts understands the exact requirements of the customers and then proceeds to guide them in selecting the right property.