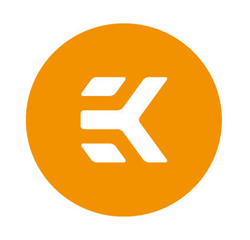 SEATTLE (PRWEB) September 03, 2021
EK®, the leading premium liquid cooling manufacturer, will have a physical booth presence at the event to present its portfolio of custom loop components, AIO (all-in-one) solutions, professional workstations, and pre-built gaming PCs. The newest PC from EK Fluid Gaming, the mini AIO+, will also be shown at PAX and officially launched at the end of 2021.
In addition to presenting the latest innovations, EK is providing 250 Fluid Gaming PCs for the official PAX LAN area and PAX Arena, where all the best players will compete for the winning title. To accomplish such a feat, EK has partnered with eminent brands like Nvidia, AMD, Asus, EVGA, G.Skill, Lian Li, Seagate, Zotac, and World of Warships.
PAX West is a celebration of gaming and gaming culture featuring panels, and an expo hall filled with studios, new game demos, publishers, and vendors addressing the gaming community. EK has been more involved with PAX events and experiences and is constantly innovating and expanding their product portfolio - addressing the needs of PAX attendees.
"We are extremely excited to showcase the latest and greatest of EK's products and collaborations at PAX WEST 2021", said Kat Silberstein, CEO of Americas, EK. "This tradeshow will be EK's biggest event presence by far, with help from our strategic partners. EK will not only have a showcase of products on display at the exhibit booth, and 250 PCs in the LAN - we are also powering the PAX eSports Arena, to provide a liquid-cooled gaming experience, like no other."
We look forward to seeing you at PAX West 2021, Booth #615, Hall 4.
PR Contacts:
EK
Jake LaRue
Mobile +1 (650) 438-4328
j.larue@ekwb.com
###
About EK
With global headquarters in Slovenia, US headquarters in San Antonio TX, offices in Silicon Valley, CA and around the world - EK delivers a full line of liquid cooling solutions and high-end products through a unified channel of partners, distributors and resellers worldwide.
For more information please visit: http://www.ekwb.com